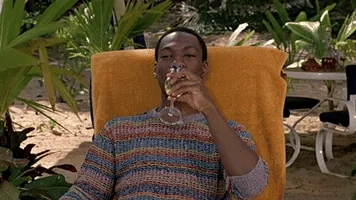 Hi guys! Now that we're about mid-June and the weather is really starting to warm up (where we live, anyway!), I figured that a quick post about some awesome beach reads couldn't hurt. After all, what better way to enjoy a day at the beach than with a good book?
So without further ado, here are 5 beach reads that you definitely need for the summer. (In no particular order!) If they aren't on your TBR already, they should be!! (And if you're interested in any of them, simply click on their cover to be taken to their Goodreads page!)
1. The Moon and More by Sarah Dessen.
I mean, it isn't summer without a Sarah Dessen romance. That's just a fact. And this one is set in a beach town, which makes it all the more fitting.
2. The Fill-In Boyfriend by Kasie West.
Kasie West is like Sarah Dessen -- a summer beach read staple. Plus this book is both hilarious and adorable in all the right ways.
3. Confess by Colleen Hoover
Or anything by Colleen Hoover, really. She has steamy, sexy romances down on lock. The perfect kind of book for the hot summer sun.
4. The Way To Game The Walk Of Shame by Jenn P. Nguyen
Another SwoonReads romance that makes you laugh and swoon at just the right times. I really loved this book and I actually did read it during beach season and it was a perfect fit for me!
5. No Love Allowed by Kate Evangelista
I mean, the cover literally says "It's all fun and parties until someone falls in love." And it's set during the summertime. This one is a clear-cut win, you guys.
So, those are my 5 beach reads that I'm recommending to you guys for this summer! Have you read any of these? Do you have additional recommendations of your own? I'm always looking for a great beach read, so leave a comment down below if you have any suggestions! :-)
Enjoy your summer!