Title: The Cruel Prince (The Folk of the Air #1)
Author: Holly Black
Genre: Fantasy
Publisher:
Little, Brown Books for Young Readers
Publication Date:
January 2nd 2018
Hardcover, 370 pages
Summary:
Of course I want to be like them. They're beautiful as blades forged in some divine fire. They will live forever.

And Cardan is even more beautiful than the rest. I hate him more than all the others. I hate him so much that sometimes when I look at him, I can hardly breathe.

Jude was seven when her parents were murdered and she and her two sisters were stolen away to live in the treacherous High Court of Faerie. Ten years later, Jude wants nothing more than to belong there, despite her mortality. But many of the fey despise humans. Especially Prince Cardan, the youngest and wickedest son of the High King.

To win a place at the Court, she must defy him–and face the consequences.

As Jude becomes more deeply embroiled in palace intrigues and deceptions, she discovers her own capacity for trickery and bloodshed. But as betrayal threatens to drown the Courts of Faerie in violence, Jude will need to risk her life in a dangerous alliance to save her sisters, and Faerie itself.
After all the hype I have heard for The Cruel Prince and for The Wicked King I expected something a lot different then what I read. Holly Black is an amazing writer, her world of Faerie was intriguing and beautifully written. I loved it. But her characters, they didn't mesh well with me. I was hoping to go into The Cruel Prince and love it that I would be as excited as everyone else for The Wicked King but honestly I am not that eager for the next book. Yes, the cliffhanger has me curious but that is about it.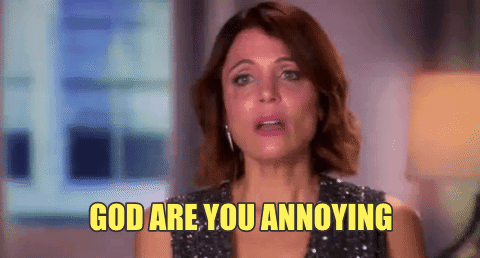 My favorite character in this book? Oak. Jude's little brother. He is my favorite hands down. Other then him I disliked almost every other character in the book. Jude was alright. I liked her view on certain things and her determination. But at certain points she would do things that made me put The Cruel Prince down and question why I was even reading this book. All the secondary characters could have used more flesh. I would have liked to know a lot more about Locke, Cardan, Madoc, Bomb and Ghost then what were handed. To me they were just there. I am still not entirely sure how Jude and Locke's relationship started to be honest. One moment he was part of Cardan's cruel friend group that tormented Jude and her sister and next he was her "boyfriend."
I don't think you need me to tell you that Cardan is the Cruel Prince in which the book is named after. He is horrible. I've seen readers stick up for him being cruel and abusive towards Jude for that fact of his own up bringing. But after the way he treated Jude through out the book and then a two page kiss is an extremely toxic ship. Unpopular opinion: I think Cardan is an asshole.
Honestly, if I continue on this review is going to get ranty really quick. In my opinion The Cruel Prince did not live up to all its hype. Holly Black is an amazing writer her style is memorizing and the world she built was amazing. I will not take that away from her. Her characters on the other hand are just not likable. Considering the cliffhanger and how much I was to see Jude get herself out of this mess I will probably read The Wicked King when it is released but I am in no rush.