Title: Mind Games
Author: Shana Silver
Genre: Science Fiction
Source: Swoon Reads via NetGalley
Publisher: Swoon Reads
Publication Date:
August 27th 2019
Summary:
Arden sells memories. Whether it's the becoming homecoming queen or studying for that all important test, Arden can hack into a classmate's memories and upload the experience for you just as if you'd lived it yourself. Business is great, right up until the day Arden whites out, losing 15 minutes of her life and all her memories of the hot boy across the school yard. The hot boy her friends assure her she's had a crush on for years. Arden realizes that her own memories have been hacked, but they haven't just been stolen and shared… they've been deleted. And she's not the only one, the hot stranger, Sebastian, has lost ALL of his memories. But how can they find someone with the power to make them forget everything they've learned?
I was really excited for Mind Games. This book has my name written all over it and the entire concept was interesting. But sadly I am really disappointed in how this book turned out. The beginning was interesting as Silver built up her world and all the tech, but after that? It was meh.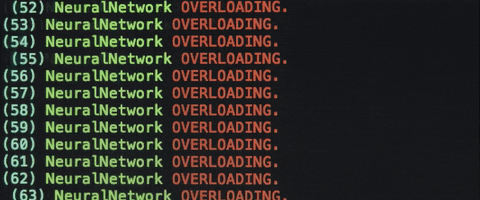 It takes a lot for me to really dislike a character. I try to see the best in characters, even the villain in a story. But I found nothing redeeming about Arden at all. First off, the whole being able to steal memories thing is cool. But stealing peoples memories unwillingly and then selling them isn't cool. Arden's family owns the school and the labs and her brother is on the verge of launching live changing tech. Arden literally does not need the money in the slightest, so why is she violating peoples memories like that? It ranges from test answers to someone's girlfriend cheating on them. The best part? Arden sees nothing wrong with this and neither do the people who are buying the memories from her. What. The. Hell. I really tried the find redeeming qualities for her, I truly did. By the end of the book I was so over her character but I continued reading because I did want to know about this twist at the end people were talking about.
I feel like Silver could have went in many different directions with this book and didn't. I understand the mystery/thriller aspect. As much as I disliked Arden I did want to see who was stealing memories and why Bash's were completely wiped. There is so much different tech that is talked about and referred to and I made my head hurt. As cool as it was and the potential it has I feel like some things were over described and others completely under described.
Listen, I know every sci-fi book out there isn't going to be my cup of tea and that is okay. Despite my issues I do like Silver's writing style and I will probably check out future books by her. A majority of my problem was her main character, some people are going to love Arden and others are going to hate her. I do encourage other readers to check out this book and make come to their own conclusions and opinions because I know people are going to like this book. Sadly, it just wasn't for me.
(2.5 Stars!)