Top Ten Tuesday is a weekly meme hosted by The Broke and the Bookish in which we create bookish lists about everything from our favorite characters to love triangles and everything in between!
This Week's Topic: My Most Anticipated Reads For The Second Half of 2017!
2017 is almost halfway over (already!!), and that means that there are tons of new books coming out in the next six months that I want to get my hands on, so I highlighted them here for you! (And if you're interested in any of them, click on the covers to be taken to their Goodreads pages!)
10. Dress Codes For Small Towns by Courtney C. Stevens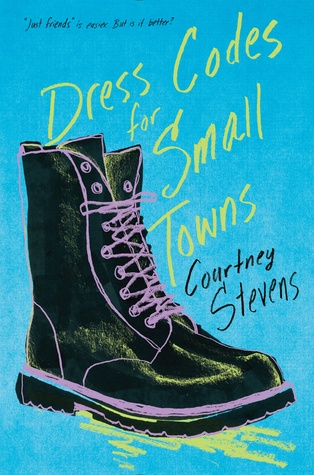 9. A Map For Wrecked Girls by Jessica Taylor
8. Genuine Fraud by E. Lockhart
7. You Don't Know Me But I Know You by Rebecca Barrow
6. These Things I've Done by Rebecca Phillips
5. I See London, I See France by Sarah MLynowski
4. Our Broken Pieces by Sarah White
I'm a huge fan of Samantha Chase's super sweet and heartwarming love stories, so if your mom is into romantic reads, I'd recommend this book in particular, but also anything by Samantha Chase is fair game!
3. Everything All At Once by Katrina Leno
2. If There's No Tomorrow by Jennifer L. Armentrout
1. Thirteen Rising by Romina Russell
You guys. This cover is just plain gorgeous and Romina is the sweetest and GAH I JUST LOVE THIS SERIES.