SEPTEMBER RECOMMENDATIONS!
It's a new month and summer is winding down, but it's still time for some new book recommendations! Today, I'm bringing you three awesome reads that you need to pick up ASAP and bring with you to your last few beach days before school and work set in again. I'm excited to get back to school but also a little bummed because that means my reading time is going to slow down again -- so if you're in the same boat as me, take advantage of these three reads while you still have the chance!
Here are my recommendations for August!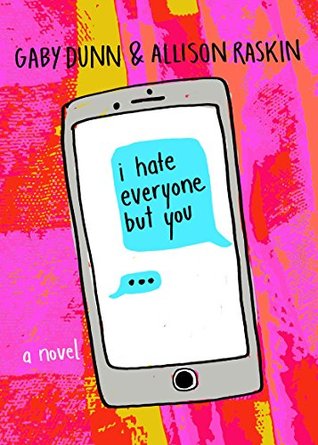 Title: I Hate Everyone But You
Authors: Gaby Dunn & Allison Raskin
Publisher: Wednesday Books
Why I'm Recommending It: I received an ARC of this book from St. Martin's in exchange for an honest review, and I'm really glad that I got the chance to review it. It's a unique book that is told entire through email and text exchanges. It's a story about two teenage girls who are best friends but are going across the country to different colleges, so they're fighting to make their friendship work even when it came to new clubs, schools, people, and lifestyles. It made me laugh and cry at all the right parts and I really enjoyed it. If you want to read my review, you can click here!
Title: The Upside of Unrequited
Author: Becky Albertalli
Publisher: Balzer + Bray
Why I'm Recommending It: I really enjoyed Becky Albertalli's first book, Simon vs. The Homo Sapiens Agenda, so I was super eager to get my hands on this book as well. It tells the story of a teen named Molly who is struggling with her twin sister getting a life that's separate from hers, while also juggling feelings and possible relationships of her own. This book was filled with a lot of adorable, super-sweet moments, and plenty of comedic scenes as well. You can read my review here.
Title: The One That Got Away
Author: Melissa Pimentel
Publisher: Thomas Dunne Books
Why I'm Recommending It: I received an advanced copy of this book from St. Martin's, and it was a super adorable romance that had me hooked from start to finish. Ruby broke up with the love of her life years ago, and in the years since they've been apart, his career skyrocketed as he became a famous tech mogul, while she's still struggling to make a name for herself. Their paths end up crossing again at a wedding over in England, and what ensues is interesting, to say the least!

If you want to read my review, you can click

here

.
I hope you guys enjoyed my ninth recommendations post! The year may be coming to a close, but you can never have enough book recommendations! If you have any books that you think I should read based on these recommendations, feel free to let me know some of those too! And happy almost fall, everybody! :-)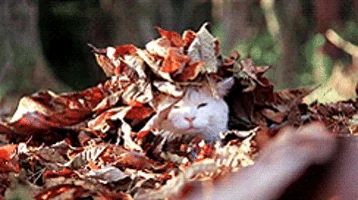 If you want, check out my book recommendations for previous months in 2017!
January Recommendations
February Recommendations
March Recommendations
April Recommendations
May Recommendations
June Recommendations
July Recommendations
August Recommendations