In 2019 our goal is to work with as many debut authors as possible and spread the word about their debut novels. Follow us this year as we pick the mind of the 2019 debuts and chat with them. Also stay tuned for news of giveaways, Twitter chats and more!
Last year, we Tweeted about wanting to discover more debut authors and their books. We ended up learning about THE MERCIFUL CROW, and we have been interested in it ever since. We are so excited to have Margaret on the blog today to answer some of our questions!
Hi! I got an ARC of

The Merciful Crow

and I loved it an I can't wait for it to be in the world so I can shriek with everyone else!

- Amber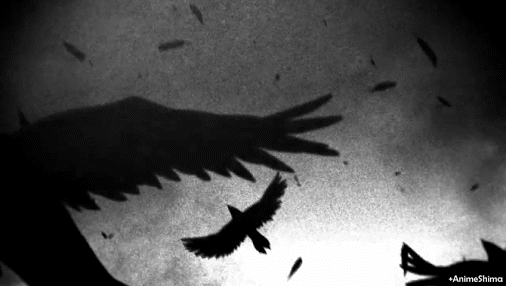 About Margaret!
Born and raised at the end of the Oregon Trail, Margaret Owen first encountered an author in the wild in fourth grade. Roughly twenty seconds later, she decided she too would be an author, the first of many well-thought-out life decisions. The career plan shifted frequently as Margaret spent her childhood haunting the halls of Powell's Books. After earning her degree in Japanese, her love of espresso called her north to Seattle, where she worked in everything from thrift stores to presidential campaigns. The common thread between every job can be summed up as: lessons were learned. Fortunately, it turned out that fourth-grade Margaret was onto something. She now spends her days wrestling disgruntled characters onto the page, and negotiating a long-term hostage situation with her two monstrous cats. (There is surprisingly little difference between the two.) In her free time, she enjoys exploring ill-advised travel destinations, and raising money for social justice nonprofits through her illustrations.
Interview!
The Book Bratz:
How does it feel that THE MERCIFUL CROW is debuting this year?
Margaret:

They say debut year is a roller coaster, and that has definitely been true! Right now it feels like we're climbing towards the wildest set of loops yet. The funny thing about your dream coming true is it's amazing but still absolutely nothing like what you'd expect.
The Book Bratz:
In the length of a tweet (280 characters!) describe THE MERCIFUL CROW?
Margaret:

Fie, a chief-in-training from the persecuted Crow caste of mercy-killers, is drawn into a scheme to rescue Crown Prince Jasimir from the murderous new queen. But Fie's help comes with a price: the prince's binding oath to address the abuse of the Crows once he's on the throne.
The Book Bratz:
Where did your inspiration for the castes and birthrights come from?
Margaret:

When I knew magic would be part of the world, it made sense to me that different types of magic would be considered more valuable than others. Humans have a tendency to form communities around shared traits and values (look no further than Sorting Hat quizzes for a prime example), so the next natural step was that a caste structure would form based on whose magic was seen as most valuable.






The Book Bratz:
What was your reaction when you first saw the cover to THE MERCIFUL CROW?
Margaret

:

"OH THANK GOD." It was exactly the kind of cover I was hoping for!
The Book Bratz:
Where did your inspiration for THE MERCIFUL CROW come from?
Margaret:

I'd wanted to write something atmospheric and spooky for a while, and I'd always thought plague doctors were interesting. Then I came across an article about the lives of medieval European executioners, and how they were effectively exiles of the communities they were supposed to serve. It all clicked together from there!
The Book Bratz:
If Fie could create social media handles for Tavin, Jasimir and herself what would they be?
Margaret

:

Fie would be a total grandma on social media, so she'd just have their handles be their names (and hers would be something like @ChiefFie.) Tavin, on the other hand, would assign Jasimir @EagleOne and himself @EagleTwo.
The Book Bratz:
When you began writing THE MERCIFUL CROW did you know how you want Fie, Tavin and Jasmir's story to end, or did that come after you had finished book 1?
Margaret

:

I can't write a story without knowing where it will wind up—it's like trying to throw a dart without a target. So I've always known how the overarching story ends (and here's a hint: a lot like how it begins!)
About THE MERCIFUL CROW!
Title:
The Merciful Crow (The Merciful Crow #1)
Author: Margaret Owen
Publisher:
Henry Holt (BYR)
Publication Date:
July 30th 2019
Summary:

A future chieftain.

Fie abides by one rule: look after your own. Her Crow caste of undertakers and mercy-killers takes more abuse than coin, but when they're called to collect royal dead, she's hoping they'll find the payout of a lifetime.

A fugitive prince.

When Crown Prince Jasimir turns out to have faked his death, Fie's ready to cut her losses—and perhaps his throat. But he offers a wager that she can't refuse: protect him from a ruthless queen, and he'll protect the Crows when he reigns.

A too-cunning bodyguard.

Hawk warrior Tavin has always put Jas's life before his, magically assuming the prince's appearance and shadowing his every step. But what happens when Tavin begins to want something to call his own?
Thank you so much to Margaret for stopping by and answering our questions! We loved THE MERCIFUL CROW and can't wait for it to be out in the world on July 30th!