Hi everyone! We have something exciting for you on the blog today. We teamed up with the incredible team over at Penguin to bring you a summer to-do list inspired by Jennifer Dugan's 2019 release, HOT DOG GIRL! (You can check out my review of the book by clicking here!) If you've read or heard about the book, then you already know that the main setting of the story takes place at an amusement park over the summer, and since I loved the book so much, I realized that there's no better way to spread summer fun than to highlight six ways you can spend your summer out of the house with your friends? So without further ado, let's get into it!
#1: Head to an amusement park!
A-la HOT DOG GIRL, of course!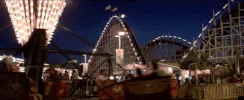 #2: Spend a day reading on the beach.
Sometimes reading is that much better when you have your toes in the sand and the sound of the ocean in your ears.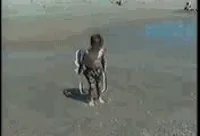 #3: An artsy picnic in the park.
Go to your local craft store, pick up some cheap canvases, brushes, and paint, grab some snacks, and head to a local park to spread out a picnic blanket and have a fun paint date with your friends!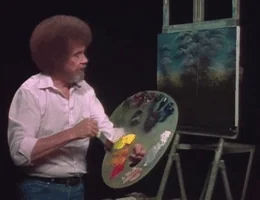 #4: Go on a bookstore crawl.
You get to support your local indie bookstores and you also get some new books to read and share with your friends!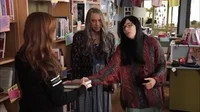 #5: Visit a zoo or an aquarium!
These places are some of our favorite unsung summer locations -- it's fun to get out of the house and break up your normal routine by heading out to see some adorable animals!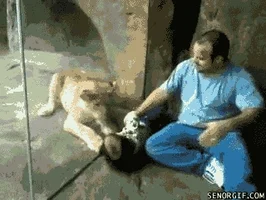 #6: Go mini-golfing!
A nice night where the weather is warm is always great for things like this! Grab some friends, go out for a fun round of mini golf, and then finish up with some ice cream for maximum summer fun.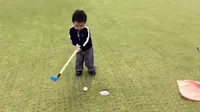 So those were just 6 ideas of ways to get out of the house for the summer, inspired by HOT DOG GIRL! What are some other suggestions? Have you done any of these things already? Comment down below and let us know!
Also, here's some more info about HOT DOG GIRL in case you're interested!
Title: Hot Dog Girl
Author: Jennifer Dugan
Publisher: Putnam
A fresh and funny contemporary YA rom-com about teens working as costumed characters in a local amusement part.
"I'm wrecked with love for this funny, joyful, bighearted book."
--Becky Albertalli
, bestselling author of Simon vs. the Homo Sapiens Agenda
Elouise (Lou) Parker is determined to have the absolute best, most impossibly epic summer of her life. There are just a few things standing in her way:
She's landed a job at Magic Castle Playland . . . as a giant dancing hot dog.
Her crush, the dreamy Diving Pirate Nick, already has a girlfriend, who is literally the Princess of the park. But Lou's never liked anyone, guy or otherwise, this much before, and now she wants a chance at her own happily ever after.
Her best friend, Seeley, the carousel operator, who's always been up for anything, suddenly isn't when it comes to Lou's quest to set her up with the perfect girl or Lou's scheme to get close to Nick.
And it turns out that this will be their last summer at Magic Castle Playland--ever -- unless she can find a way to stop it from closing.
Jennifer Dugan is a writer, a geek, and a romantic. In addition to being a young adult novelist, she is also the writer/creator of two indie comics. She lives in upstate New York with her family, her dogs, and an evil cat that is no doubt planning to take over the world. Hot Dog Girl is her young adult debut. Learn more at JLDugan.com and on twitter @JL_Dugan.
Thank you so much to Penguin Teen for having us on this tour!