In 2019 our goal is to work with as many debut authors as possible and spread the word about their debut novels. Follow us this year as we pick the mind of the 2019 debuts and chat with them. Also stay tuned for news of giveaways, twitter chats and more!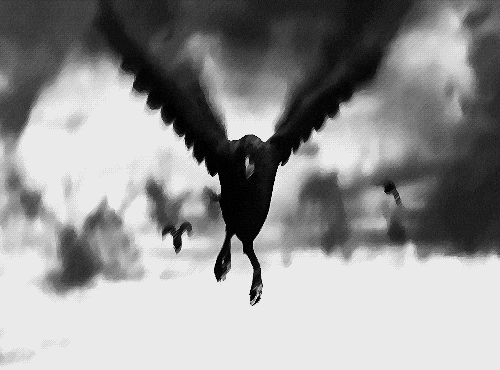 Over the summer we had tweeted about wanting to discover more debut authors and their books. I hadn't heard of THE STORM CROW before that, so when Kalyn replied and I read the summary I was instantly taken away. I am super excited for THE STORM CROW and I am even more excited that Kalyn has stopped by on The Book Bratz today to answer some questions!
About Kalyn!
Kalyn Josephson currently works as a Technical Writer in the tech industry, which leaves room for too many bad puns about technically being a writer. Though she grew up in San Luis Obispo, California, she graduated from Santa Clara University with a degree in Biology and a degree in English (Creative Writing). Currently, she lives in the Bay Area with four awesome friends (because it's the Bay Area and she'd like to be able to retire one day) and two black cats (who are more like a tiny dragon and an ever tinier owl). THE STORM CROW is her debut novel.
Keep up with Kalyn:
Website
/
Twitter
/
Instagram
The Book Bratz:
How does it feel that
THE STORM CROW
is debuting this year?
Kalyn:

So surreal! Publishing a book has been a dream of mine for so long, and I feel so grateful to everyone who helped me reach it. Now that it's almost here, I'm a jumble of nerves, anticipation, excitement, doubt, and pretty much every other jittery emotion you can think of.
The Book Bratz:
In the length of a tweet (280 characters!) can you give us an overall summary of THE STORM CROW?
Kayln: THE STORM CROW is ERAGON meets AND I DARKEN. A fallen princess ignites a rebellion to bring back the magical elemental crows that were taken from her people, all while navigating the vicious court of a dangerous enemy prince.
The Book Bratz:
Where did your inspiration for THE STORM CROW come from?
Kayln:

I read an article about a little girl who fed her neighborhood crows, and in return they brought her gifts. Her neighbors called her The Crow Queen, which really stuck with me. It made me think of a queen of a kingdom whose magic came from crows that were heavily integrated into her society. The question I was exploring was basically: what happens when they're gone?
The Book Bratz:
Is there anything from your personal life that you used as inspiration in THE STORM CROW?
Kayln:

The main character, Thia, struggles with depression, which is something I myself dealt with a lot, especially during the time I was writing the book. Her healing journey is in some ways a reflection of mine (sans giant crows, unfortunately).
The Book Bratz:
Can you share a secret about THE STORM CROW that not many people know yet?
Kalyn:

Unfortunately I don't have any cool secrets to share as of now.
The Book Bratz:
If you had to create Twitter or Instagram handles for your characters, what would they be?
Kalyn:

The Book Bratz:
Do you have any ideas you plan to visit after
THE STORM CROW
?
Kalyn: Right now I'm focusing on book 2 (it's a duology!). Other than that, I'm exploring a new YA Fantasy that I'd say is SCORPIO RACES meets PEAKY BLINDERS, with an influence of Jewish mythology.
About The Storm Crow!
Title:
The Storm Crow
(The ​Storm Crow #1)
Author: Kalyn Josephson
Genre: Fantasy
Publisher: Sourcebooks Fire
Publication Date:
July 9th 2019
Summary:

In the tropical kingdom of Rhodaire, magical, elemental Crows are part of every aspect of life...until the Illucian empire invades, destroying everything.

That terrible night has thrown Princess Anthia into a deep depression. Her sister Caliza is busy running the kingdom after their mother's death, but all Thia can do is think of all she has lost.

But when Caliza is forced to agree to a marriage between Thia and the crown prince of Illucia, Thia is finally spurred into action. And after stumbling upon a hidden Crow egg in the rubble of a rookery, she and her sister devise a dangerous plan to hatch the egg in secret and get back what was taken from them.
Thank you so much Kalyn for stopping by and answering our questions! We are super excited about THE STORM CROW and wait for it to be out in the world on July 9th!