Title: Traitor Angels
Author: Anne Blankman
Genre:
Historical Fiction, Romance
Source:
Edelweiss
Publisher: Balzer + Bray
Publication Date: May 3rd 2016
Summary:



Six years have passed since England's King Charles II returned from exile to reclaim the throne, ushering in a new era of stability for his subjects. Except for Elizabeth Milton. The daughter of notorious poet John Milton, Elizabeth has never known her place in this shifting world—except by her father's side. By day she helps transcribe his latest masterpiece, the epic poem Paradise Lost, and by night she learns languages and sword fighting. Although she does not dare object, she suspects that he's training her for a mission whose purpose she cannot fathom. Until one night the reason becomes clear: the king's man arrive at her family's country home to arrest her father. Determined to save him, Elizabeth follows his one cryptic clue and journeys to Oxford, accompanied by her father's mysterious young houseguest, Antonio Vivani, a darkly handsome Italian scientist who surprises her at every turn. Funny, brilliant, and passionate, Antonio seems just as determined to protect her father as she is—but can she trust him with her heart? When the two discover that Milton has planted an explosive secret in the half-finished Paradise Lost—a secret the king and his aristocratic supporters are desperate to conceal—Elizabeth is faced with a devastating choice: cling to the shelter of her old life or risk cracking the code, unleashing a secret that could save her father…and tear apart the very fabric of society.
Historical fiction books are always a hit or miss for me, and I always say that when I am reviewing them. I am not going to love every single one I read, but damn, I was hoping I was going to love this one. I give books at least 25-30% before I decide if I am going to DNF, and for this book that was roughly a 100 pages. My main issue was the pacing, it was slow. From the description I was hoping something faster paced. People said it got better in time, but if I am not into it now I am not going to be because I am frustrated. Maybe one day this one will be for me, because I was anticipating it highly.
Title: Unrivaled (Beautiful Idols #1)
Author: Alyson Noel
Genre: Contemporary, Thriller
Publisher: Katherine Tegen Books
Publication Date: May 10th 2016
Summary:
Everyone wants to be someone. Layla Harrison wants to leave her beach-bum days for digs behind a reporter's desk. Aster Amirpour wants to scream at the next casting director who tells her "we need ethnic but not your kind of ethnic." Tommy Phillips dreams of buying a twelve-string guitar and using it to shred his way back into his famous absentee dad's life. But Madison Brooks took destiny and made it her bitch a long time ago. She's Hollywood's hottest starlet, and the things she did to become the name on everyone's lips are merely a stain on the pavement, ground beneath her Louboutin heel. That is, until Layla, Aster, and Tommy find themselves with a VIP invite to the glamorous and gritty world of Los Angeles's nightlife and lured into a high-stakes competition where Madison Brooks is the target. Just as their hopes begin to gleam like stars through the California smog, Madison Brooks goes missing. . . . And all of their hopes are blacked out in the haze of their lies. Unrivaled is #1 New York Times bestselling author Alyson Noël's first book in a thrilling suspense trilogy about how our most desperate dreams can become our darkest nightmares.



This book was a huge cover lust and author's writing lust thing. I was so confident that I was going to love this as much at Noel's previous books. Sadly I didn't make it in far before I realized that this wasn't a me book. The idea is an interesting one, I will give the book that. But I despised the characters, rich, entitled and bratty is not my thing. Being a suburban girl in a middle class family characters like that don't appeal to me, and no connection to them was made. Like I say with all DNF books, maybe at another time this book will be for me, but at this moment in time I did not enjoy it.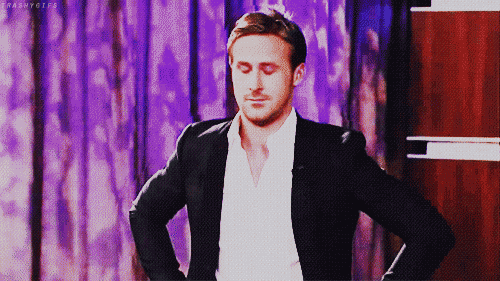 Here is the thing though, my opinion is harsher than a lot of people. I won't say to not give these books a chance because they do deserve them. Even though my cup of tea wasn't for me, it doesn't mean this won't be yours! So I do urge you (despite my reviews) to try them out!