Welcome back to the 4th month of The New Authors on the Block! This month we are introducing debut author

Lucy Keating

the author of

Dreamology

!
Check out my 4 star review here!
About Lucy:
Lucy Keating is a New Englander who fell in love with California, and now splits her time between San Francisco and Venice Beach. When she's not writing, Lucy can usually be found outside with her dog, listening to music, or eating ice cream. Almost one of these things is always true, and on a good day all are true.

About Dreamology: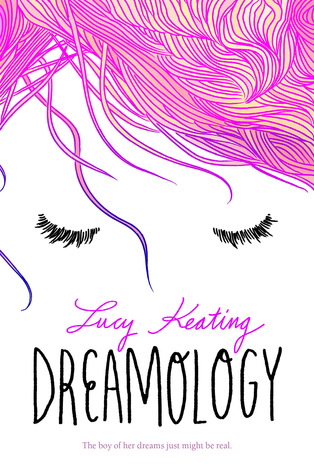 Genre:
Contemporary, Science Fiction, Fantasy
Publication Date:
April 12th 2016
For as long as Alice can remember, she has dreamed of Max. Together they have traveled the world and fallen deliriously, hopelessly in love. Max is the boy of her dreams—and only her dreams. Because he doesn't exist. But when Alice walks into class on her first day at a new school, there he is. It turns out, though, that Real Max is nothing like Dream Max, and getting to know each other in reality isn't as perfect as Alice always hoped. When their dreams start to bleed dangerously into their waking hours, the pair realize that they might have to put an end to a lifetime of dreaming about each other. But when you fall in love in your dreams, can reality ever be enough?
What to expect this month!
April 3rd: Introduction of Lucy and Dreamology + Giveaway
April 10th: Interview + Giveaway
April 17th: Excerpt + Giveaway
April 24th: Character Interview + Giveaway
Giveaway:
One (1) Winner will receive a copy of DREAMOLOGY by Lucy Keating. The Book Bratz and Lucy are not responsible for any lost of damaged packages!
Check back next week for an interview with Lucy!