Hi guys! Jessica here, and today I come to you with a very important project that I stumbled upon recently.
If you've been around the blog for awhile, you'd know that I go to college in the Bronx, and I absolutely love it here. In addition to loving my school, I also love all of the incredible opportunities its given me and the rich history and culture of the surrounding areas.
And, as I'm sure you've most definitely picked up by now, I love books. Absolutely adore them. Barnes & Noble, The Strand, and yes, even Borders (way before they fell) used to be some of my favorite places to visit as a kid. Even as I got older, I loved heading into a bookstore and browsing the selections while grabbing a hot chocolate and sitting down to enjoy the scenery. Bookstores shaped my childhood, which is why it was an incredible shock when I learned that there is not a single bookstore in the Bronx, not since the last Barnes & Noble closed down in 2016.
To some, that doesn't mean much. But to such an avid reader, that means absolutely everything. Even if I won't necessarily always be frequenting the bookstore myself, a bookstore is a place for children and adults alike to go to find relaxation, solace, and good stories. In addition to it being a retail location, it's a source of stories and education for everybody. Not having a bookstore in an entire borough of New York City, the capital of the world, is just unfathomable.
Luckily, we have a brave and ambitious woman in our midst that's willing to help change that. Noelle Santos is a smart, brilliant woman whose goal is to open a bookstore in the Bronx called The Lit Bar, and in addition to being an awesome indie bookstore, it will also have a bar -- which I think is a genius idea, because in addition to getting people to come to read more books, The Lit Bar will serve as a social space to bring the community together.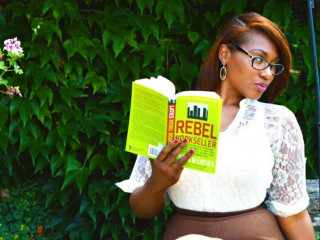 Noelle Santos (We do not take credit for this image.)
Everyone, everywhere, no matter where they are in this world, deserves a chance to get books and have a safe space to fill their minds with stories and knowledge. And Noelle is taking on an amazing, fantastic challenge and doing just that. But there are only 24 days left of the Indie GoGo campaign, and she needs all of our help.
To be clear: This is not a promotional post. I didn't team up with Noelle or The Lit Bar, and she had no knowledge of this post until I informed her of it yesterday before it went live. I'm posting this because I came across this cause and I feel that it's incredibly important, especially to me because I'm a part of this community, and I know that this book and blogging community is filled with so many incredible authors and readers and bloggers and moms and dads and people that genuinely care about helping a community get a taste of books and stories and a social space that so many of us tend to take for granted.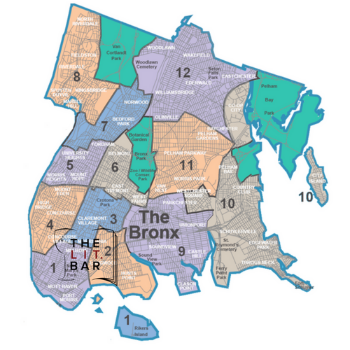 If you're interested in donating to the campaign (or learning more about it/about Noelle), please click HERE.
If you have anything you can donate at all, whether it be hundreds to get the incentives, five or ten dollars just to show your support, or even just your voice by sharing this cause and helping spread it far and wide, any and everything would be appreciated! I'm so glad I stumbled across this cause, because as an avid reader and Bronx (part-time) resident, I find it incredibly important that we give this opportunity to this community for everyone to have a space to find stories and educate themselves while also having somewhere to be social and enjoy some down time.
*DISCLAIMER: This is in NO way a promotional push post. Noelle had no idea that this post was even happening until we informed her of it the day it went live. This post was created because I stumbled across a cause that I think definitely deserves the help of this community, and I want to help get the word out about it.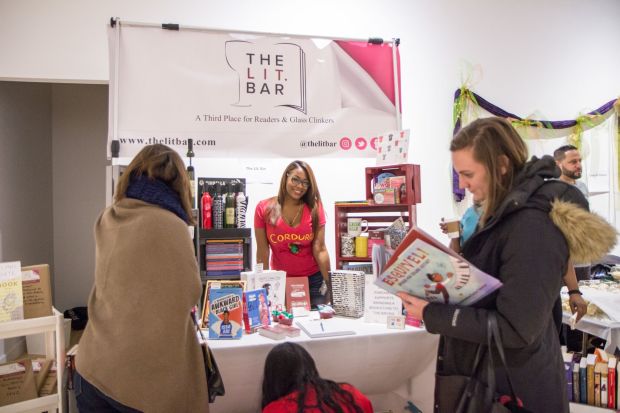 Noelle and a pop-up shop for The Lit Bar (We do not take credit for this image).