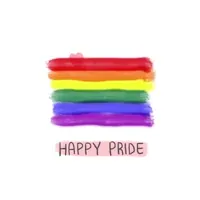 Happy Tuesday! It's officially June, which means it's one of our favorite months of the year --
#PrideMonth!
To celebrate, we've put together a list of some of our favorite LGBTQAP+ reads, with the help of some of our awesome friends. So without further ado, here are some of our favorite reads! (And you can click the covers to be taken to their Goodreads pages!)
So those are just some of our favorite books that we wanted to put on display in case anyone was looking for some awesome Pride-related recs this month. What are some of your recommendations? Comment down below and let us know!