In 2019 our goal is to work with as many debut authors as possible and spread the word about their debut novels. Follow us this year as we pick the mind of the 2019 debuts and chat with them. Also stay tuned for news of giveaways, Twitter chats and more!
Last year, we Tweeted about wanting to discover more debut authors and their books. We ended up finding Claire and her debut novel WE RULE THE NIGHT, and we have been interested in it ever since. We are so excited to have Claire on the blog today to answer some of our questions!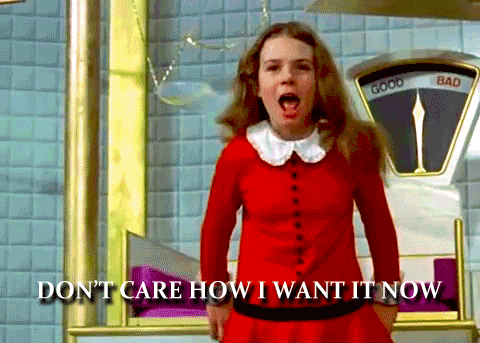 About Claire!
I am a writer and tour guide in Copenhagen, Denmark. Though I originally come from Colorado, I left the US when I was eighteen and I haven't lived there since. More permanent stops on my travels have included Switzerland, Wales and Denmark. The arrival of a Danish husband has somewhat cemented my living situation, but I get my travel in smaller doses these days. I like to write fantasy, mostly, though I dabble in soft sci-fi. My short stories are more adult, my novels more YA. I've studied history, archaeology, and writing. I like to take my inspiration from historical events, and the more unknown and inspiring the event, the better. I am represented by Kurestin Armada of P.S. Literary. To keep up with what strange things I'm researching and writing, you can sign up for my newsletter here. I send out a short newsletter once a month.
Interview!
The Book Bratz:
How does it feel that
WE RULE THE NIGHT
is debuting this year?
Claire:

Strange? Scary? Exciting? I'm not sure how to put the feeling down. It feels a little bit like I sometimes pull a curtain and reveal an entire theater, with stage lights and audience, waiting for me to perform - and they can be very vocal if they don't like the performance. Luckily,I can usually pull the curtain again if I need a break!
The Book Bratz:
In the length of a tweet (280 characters!) can you give us an overall summary of WE RULE THE NIGHT?
Claire:

Two girls have the potential to fly magical planes, crush their enemies and prove themselves in the male-dominated army - but their distrust of each other might destroy them first.
The Book Bratz:
Is there anything from your personal life that you used as inspiration in WE RULE THE NIGHT?
Claire:

Sadly, yes. I use the term 'sadly' because sexism is a major theme in the book. As you may know, We Rule the Night was heavily inspired by the real-life story of the USSR's Night Witches, an all-female night-bombing regiment that operated during World War II. A lot of the scenes that involve sexism or tackle sexist themes are directly inspired either by my own experiences, or by the Night Witches' experiences. How we are taught to view (other) girls, the things we're presumed to be able to do or know, the way we should conveniently fit in or around the lives of men. Frustration with that system is a major part of the book.
The Book Bratz:
Can you share a secret about WE RULE THE NIGHT that not many people know yet?
Claire: In my initial, very early concept for the novel, there were three viewpoint characters instead of two! The third character was intended to be a boy drafted to fight for the Elda, the great enemies of our heroes' home country. And yes, there was going to be a romance. I'd drafted maybe a fifth of the novel by the time I realized that 1) a third POV would make this book waaaaaay too long and 2) that I wanted this novel to focus on strong female friendship instead.

The Book Bratz:
If you had to create Twitter or Instagram handles for your characters, what would they be?
Claire:

Hmm. I think, if the Union of the North had social media, it would definitely be reserved for first class citizens only. That means poor Revna, as a designated Secondary Citizen, wouldn't be able to participate. Linné's handle would be @aleksei_nabiev. Why? You'll have to read chapter two to find out ;) The girls' engineer and all around cheerful face, Magdalena, would be something like @brainandbrawn, and their commander Tamara Zima would have the handle @winter_witch, which is the name of her plane.
The Book Bratz:
Do you have any ideas you plan to visit after WE RULE THE NIGHT?
Claire: My editor and I are currently working on another YA fantasy. In a nutshell: a science enthusiast princess inherits her kingdom when her family falls into a sleep from which they cannot wake. As her mistakes on the throne mount, she becomes more desperate to find a cure - but the illness is no ordinary illness, and whoever orchestrated it is now targeting her. With ice palaces! Sweeping seascapes! Fishmen! And an f/f romance.

About WE RULE THE NIGHT!
Author: Claire Bartlett
Publisher:
Little, Brown Books for Young Readers
Publication Date: April 2nd, 2019
Summary:

Two girls use forbidden magic to fly and fight–for their country and for themselves–in this riveting debut that's part Shadow and Bone, part Code Name Verity.

Seventeen-year-old Revna is a factory worker, manufacturing war machines for the Union of the North. When she's caught using illegal magic, she fears being branded a traitor and imprisoned. Meanwhile, on the front lines, Linné defied her father, a Union general, and disguised herself as a boy to join the army. They're both offered a reprieve from punishment if they use their magic in a special women's military flight unit and undertake terrifying, deadly missions under cover of darkness. Revna and Linné can hardly stand to be in the same cockpit, but if they can't fly together, and if they can't find a way to fly well, the enemy's superior firepower will destroy them–if they don't destroy each other first.

We Rule the Night is a powerful story about sacrifice, complicated friendships, and survival despite impossible odds.
Thank you so much to Claire for stopping by and answering our questions! We are super excited about WE RULE THE NIGHT and can't wait for it to be out in the world on April 2nd
!