Title: House of Salt and Sorrows
Author: Erin A. Craig
Genre: Fantasy, Retellings
Source:
Delacorte via NetGalley
Publisher:
Delacorte
Publication Date: August 6th 2019
Summary:
In a manor by the sea, twelve sisters are cursed. Annaleigh lives a sheltered life at Highmoor, a manor by the sea, with her sisters, their father, and stepmother. Once they were twelve, but loneliness fills the grand halls now that four of the girls' lives have been cut short. Each death was more tragic than the last—the plague, a plummeting fall, a drowning, a slippery plunge—and there are whispers throughout the surrounding villages that the family is cursed by the gods. Disturbed by a series of ghostly visions, Annaleigh becomes increasingly suspicious that the deaths were no accidents. Her sisters have been sneaking out every night to attend glittering balls, dancing until dawn in silk gowns and shimmering slippers, and Annaleigh isn't sure whether to try to stop them or to join their forbidden trysts. Because who—or what—are they really dancing with? When Annaleigh's involvement with a mysterious stranger who has secrets of his own intensifies, it's a race to unravel the darkness that has fallen over her family—before it claims her next.
Hi all, so I am going to be sleeping with my light on for the foreseeable future because the Thaumas sisters story and because all the scary descriptions. In her debut novel Erin did not fail to delivered. A bone chilling retelling of the The Twelve Dancing Princesses featuring twelve sisters and the curse that is going to tear them a part.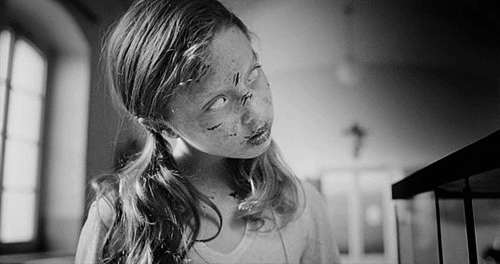 Hello!? This is a gothic fantasy retelling of The Twelve Dancing Princesses! What is there not to love?!
I loved Annaleigh's character and her growth through out the entirety of the novel.
House of Salt and Sorrows is unpredictable and from page one and doesn't stop with the twist and turns until the story is complete.
Verity must be protected at all costs. She is the cutest little bean ever and this whole book had me on my toes because I was waiting for something terrible to happen to her. (I am not saying if something does or doesn't. You are gonna have to find that out for yourself.)
All the ghostly images, the chilling scenes, death and everything else that accounts to the horrifying part of this story is bone chilling. But it makes you want to know more. It was 3a.m. and I was reading on my kindle (in the dark) and I had to get up and put my light on because I was freaked out.
My heart ached for the remaining Thaumas sisters and all the death they have endured. I could never imagine the heartache of loosing a sister.
I loved the whole murder mystery aspect and how Annaleigh longs to discover what happened to her sisters.
The whole Gods and Goddess and Tricksters where a really interesting mix and they pop up in places you really don't expect them too. The Thaumas girls live on an island that is rich in tradition. So, it isn't to out of the ordinary for them to solely worship Pontus rather then the rest of the Gods. But like most books with Gods in them, they are typically up to no good!
The ending!!! Though everything is pretty much clarified by the ending of House of Salt and Sorrows I really want to know what is up next for the remaining Thaumas sisters!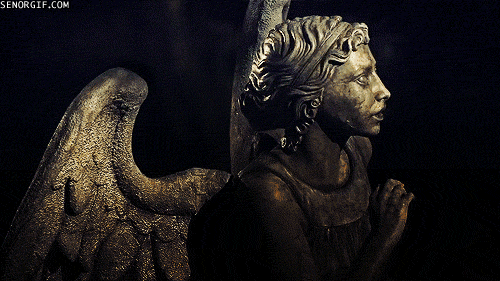 Overall I really loved House of Salt and Sorrows and I can't wait to see what Erin has in store for her readers next. Be sure to check back soon for my full in-depth review of House of Salt and Sorrows and an interview with Erin A. Craig!