Title: Lifestyles of Gods and Monsters
Author: Emily Roberson
Genre: Fantasy, Mythology, Retellings
Source: ARC provided by Publisher
Publisher:
Farrar, Straus and Giroux
Publication Date:
October 20th 2019
Summary:
Sixteen-year-old Ariadne's whole life is curated and shared with the world. Her royal family's entertainment empire is beloved by the tabloids, all over social media, and the hottest thing on television. The biggest moneymaker? The Labyrinth Contest, a TV extravaganza in which Ariadne leads fourteen teens into a maze to kill a monster. To win means endless glory; to lose means death. In ten seasons, no one has ever won. When the gorgeous, mysterious Theseus arrives at the competition and asks Ariadne to help him to victory, she doesn't expect to fall for him. He might be acting interested in her just to boost ratings. Their chemistry is undeniable, though, and she can help him survive. If he wins, the contest would end for good. But if she helps him, she doesn't just endanger her family's empire―the monster would have to die. And for Ariadne, his life might be the only one worth saving. Ariadne's every move is watched by the public and predestined by the gods, so how can she find a way to forge her own destiny and save the people she loves?
*Thank you so much to Farrar, Straus and Giroux and Fierce Reads for the opportunity to read LIFE STYLES OF GODS AND MONSTERS!*
I love Greek Mythology retellings, so a modern day retelling of the Minotaur myth? Sign me up! Now lets add in reality TV and fight to the deaths and its basically a kick ass book. This book is basically: Keeping Up With The Kardashians + Greek Mythology + The Hunger Games = Lifestyle of Gods and Monsters. Lifestyle of Gods and Monsters is a refreshing take on a timeless myth and a breathe of fresh air in the fantasy genre. If you are looking for a fun but dark quick fantasy read this is the perfect book for you.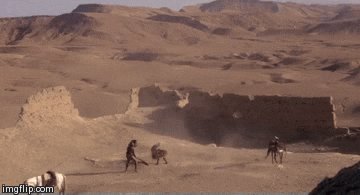 In Crete every year fourteen teens for Athens compete for the chance to qualify for the chance to appear on The Labyrinth Contest, a fight to the death on life TV. Beat the Minotaur and you'll be rich among your wildest dreams. But in the ten years since the show first aired, no one has beaten the Minotaur. Ariadne, one of the three princesses of Crete, is the Keeper of the Gates and leads each competitor to the gates where the they ultimately meet their death. Ariadne has her own reservations about being the Keeper, but its the Gods plans for her and you never disobey the Gods. That's until she meets Theseus and she can't deny her quick growing attraction to him or the chemistry they seem to have. When Theseus begs Ariadne to help him beat the Minotaur, Ariadne begins to question everything she has known her whole life. Especially as dark secrets begin to unravel.
I really loved Ariadne's character. She's funny and dedicated to her family. She doesn't question her father and as long as she has her VR video games she is happy. That is until she meets Theseus and begins to question things. After being caught on camera her and Theseus quickly become a plot line in The Labyrinth Contest, causing ratings go through the roof, but at what cost is this to Ariande and her connection to the Minotaur? She can't let the Minotaur die and that is Theseus' ultimate goal.
Besides the mythology and retelling in the Lifestyles of Gods and Monsters it casts an interesting light on things that happen behind the camera of reality television. How things are planned and orchestrated. We see Ariadne's sisters who have their own reality TV show,The Cretan Paradoxes, bask in their own fame. But at what cost? Not everyone is as happy as they look on camera. I loved seeing the obedient character that Ariadne started out as at the beginning of the novel and her growth to the end. Especially after the things her parents and best friend expected of her as being part of the plot line to boost ratings and making the this season the most watched in history. But after a while, enough it enough.
Overall I really enjoyed Lifestyles of Gods and Monsters and can't wait to read more from Emily. Her debut novel is a taste of something different in YA fantasy. A modern day retelling with a reality TV and dark twist that will keep you turning the pages until you reach the last one.