In 2019 our goal is to work with as many debut authors as possible and spread the word about their debut novels. Follow us this year as we pick the mind of the 2019 debuts and chat with them. Also stay tuned for news of giveaways, twitter chats and more!
I (Amber) had the opportunity to read FIREBORNE and adored it. It has made my top 10 list of favorite books of 2019! I can't wait for book 2! Today we are super excited to have Rosaria on the blog today to answer some of our questions!
Game of Thrones meets Red Rising in a debut young adult fantasy that's full of rivalry, romance... and dragons.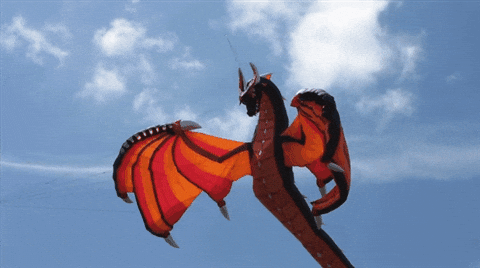 About Rosaria!
Rosaria grew up in rural North Carolina, where she climbed trees, read Harry Potter fanfiction, and taught herself Latin. She studied political theory at Princeton and lives in Chicago with her husband and cat. Her debut young adult fantasy novel, Fireborne, will be released by G. P. Putnam's Sons in October 2019.
Keep up with Rosaria:
Interview!
The Book Bratz:
How does it feel that FIREBORNE is debuting this year?
Rosaria:

To be perfectly honest I don't think it's sunk in yet, even now that we're so close to October and the ARCs are circulating and people are reading and reviewing it. I don't think it will feel real until I hold the finished book. Maybe not even until I see it in a bookstore. So much of this process has been intensely private and intimate—just me sitting alone in various coffee shops or my dark bedroom, headphones on, writing. For so long, the world of CRIER'S WAR existed only between me and my editor, and I think some part of me internalized that—part of me thought it would be like that forever, that no one else would actually read this book. But now the doors are open, people are reading, and it's surreal. It's stunning. I'm grateful to anyone and everyone who picks up this book, now and on release day and after, always. Whether you finish or not, whether it speaks to you or not. I just like knowing it's real and it's out there to be picked up.






The Book Bratz:
In the length of a tweet (280 characters!) can you give us an overall summary of
FIREBORNE?
Rosaria:

Fireborne is about the friendship between two dragonriders, tested by new rivalry and old secrets, as they rise to the top of the regime that orphaned them.

Or: TOP GUN with dragons.






The Book Bratz:
Where did your inspiration for
FIREBORNE
come from?
Rosaria:

A lot of things. First of all, I was inspired by the Blitz! I wanted to do a flight school story. I also wanted to try setting a young adult story, not at the beginning of a revolution, but after it--for the kids who would have to pick up the pieces after the world has been torn apart, and really bite into the problems whether it is possible to rule justly. Their new political setup is a meritocracy, loosely inspired by Plato's Republic, which is supposed to be more "fair" than the old order--but through the course of the story they're forced to question that, too. I've also always loved stories of orphaned aristocrats and I wanted to manipulate tropes surrounding them--particularly regarding their desire to take vengeance. What if they didn't? And what if they had to question the (common fantasy premise) that noble birth entitles you to power?
The Book Bratz:
Is there anything from your personal life that you used as inspiration in
FIREBORNE
?
Rosaria:

I was a scholarship kid for boarding school and college, and I definitely drew on that writing the perspective of Annie, a former serf who tests into an elite dragon riding training program. My biggest enemy as a student was always my own lack of confidence, and I wanted to have a female character who struggles with the same insecurities--and learns her strength in spite of them.






The Book Bratz:
If you had to create Twitter or Instagram handles for your characters, what would they be?
Rosaria

:

Locke and Demosthenes.
The Book Bratz:
Do you have any ideas you plan to visit after the FIREBORNE
world?
Rosaria

:

I do, but as it's a trilogy I'm really living in the Fireborne world at the moment. Book 2 is very much in the oven!
The Book Bratz:
Can you share a secret about
FIREBORNE
that not many people know yet?
Rosaria

:

Originally, the dragons were fighter planes!
Author: Rosaria Munda
Genre: Fantasy, Romance
Publisher:
G.P. Putnam's Sons Books for Young Readers
Publication Date:
October 15th 2019
Summary:

Game of Thrones meets Red Rising in a debut young adult fantasy that's full of rivalry, romance... and dragons.

Annie and Lee were just children when a brutal revolution changed their world, giving everyone—even the lowborn—a chance to test into the governing class of dragonriders.

Now they are both rising stars in the new regime, despite backgrounds that couldn't be more different. Annie's lowborn family was executed by dragonfire, while Lee's aristocratic family was murdered by revolutionaries. Growing up in the same orphanage forged their friendship, and seven years of training have made them rivals for the top position in the dragonriding fleet.

But everything changes when survivors from the old regime surface, bent on reclaiming the city.

With war on the horizon and his relationship with Annie changing fast, Lee must choose to kill the only family he has left or to betray everything he's come to believe in. And Annie must decide whether to protect the boy she loves . . . or step up to be the champion her city needs.

From debut author Rosaria Munda comes a gripping adventure that calls into question which matters most: the family you were born into, or the one you've chosen.