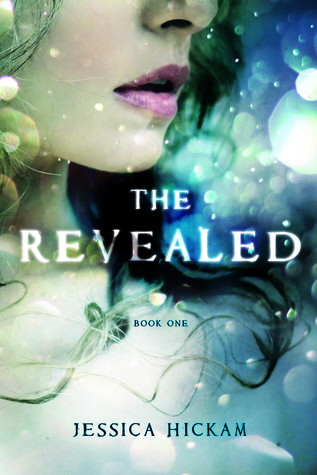 Title:
The Revealed
Author: Jessica Hickam
Genre: Sceince Fiction, Dystopia, Fantasy, Romance
Number of Pages: 314
Publisher: SparkPress
Release Date: June 17, 2014
Received From: Netgalley and SparkPress
Summary:
Lily Atwood lives in what used to be called Washington, D.C. Her father is one of the most powerful men in the world, having been a vital part of rebuilding and reuniting humanity after the war that killed over five billion people. Now he's running to be one of its leaders.
But in the rediscovered peace on Earth, a new enemy has risen. They call themselves the Revealed – a powerful underground organization that has been kidnapping 18 year olds across the globe without reservation. No one knows why they are kidnapping these teens, but it's clear something is different about these people. They can set fires with a snap of their fingers and create a wind strong enough to barrel over a tree with a flick of their wrist. No one has been able to stop them, and they have targeted Lily as their next victim.
But Lily has waited too long to break free from her father's shadow to let some rebel organization just ruin everything. Not without a fight.
~~~~~
I don't have one negative thing to say about The Revealed. It captured my attention from the first word. There was and equal amount of everything I enjoy in a book. Romance, action, and adventure. With several "What the....!?" moments.
Here is the book in my own words:
Since Lily's eighteenth birthday she had been stuck in her home. In a world were eighteen year olds are kidnapped by a terrorist group called The Revealed, she's vulnerable. Especially because she is the daughter of one of the most powerful men in the world.
All Lily wants is her freedom back. To be able to go out and be a teenager. But instead she is locked in her house until her nineteenth birthday. To make matters worse she is receiving threatening letters from The Revealed. Turning to her parents and best friend Rory for help she soon discovers that that the most unlikely person will become her biggest ally.
Kai, the nineteen year old son of her father's rival in the presidential campaign is back, on leave from the military were he still has to serve for another year. But never in a million years did Lily expect she would fall head over heels for the boy he disliked her in high school. But now things are different.
Not everyone is who they say to be in the book. With betrayal and loss Lily must look inside her self for what she wants the most.
My thoughts feelings and everything in between:
Politics aren't my thing, I don't understand them and probably never will. Though this book had part to do with the political campaign of her father Jessica Hickam made is interesting. The book had a realistic feel to it, maybe not The Revealed's power but the future of America part.
I really liked the characters. At first I wasn't a fan of Lily. I thought she was a bit ungrateful what she has. Pretty quickly though she proved her self and fell in love with her as the main character. I just wished she touched back more on her and Kai's childhood together.
Kai, well at first, I didn't like him. He was sketchy and seemed to be trouble. But he is another one who grew on me. He seemed to genuinely care about Lily. Even betraying his own father to help her.
I am very picky with the endings of book. It is just how I am. I always want a happy ending and that doesn't always happen. This ending is the first one in a long time that I was actually content with. Do I want more? Yes, and I happy to know that there will be another book in the series. (That makes me very very happy because I need more Kai and Lily).
Jessica Hickam created a realistic world about betrayal and loss and one girl's challenge of finding her place in this world. Be on the look out on June 17th to get your copy of The Revealed!
Rating:

★★★★
*I received an ARC ebook copy of The Revealed via Netgalley and SparkPress in return for an honest review*