Title:
T
he Lies About Truth
Author: Courtney C. Stevens
Genre: Contemporary
Source:
Edelweiss
Publisher: HarperTeen
Publication Date: November 3rd 2015
Add it to Goodreads / Pre-Order it on Amazon
Summary:
Sadie Kingston, is a girl living in the aftermath. A year after surviving a car accident that killed her friend Trent and left her body and face scarred, she can't move forward. The only person who seems to understand her is Trent's brother, Max. As Sadie begins to fall for Max, she's unsure if she is truly healed enough to be with him — even if Max is able to look at her scars and not shy away. But when the truth about the accident and subsequent events comes to light, Sadie has to decide if she can embrace the future or if she'll always be trapped in the past.
Thoughts as I Read:
Review:
Hands down, this is one of the most realistic contemporaries I have read in a long time. Everything from the events, to the friendships, to how the characters interacted it all actuality had a real feeling to it. Courtney's writing had me laughing one moment and crying the next. Her story is about how to live when your life changes so dramatically, and who will be there for you in the end.
*Me this entire book*
Imagine loosing your best friend, and becoming so badly scarred in the process that you want nothing to do with society anymore. Most of us will shake our heads and say how that will never happen. But it did for Sadie. After a normal day with her friends, Trent collided the car he was driving with a tree killing himself, and injuring his brother Max and Sadie in the process. When the story begins, almost a year has passed. Max and his family left for El Salvador shortly after Trent's death, Sadie doesn't really speak to her best friend Gina, or her ex-boyfriend Gray anymore and she now has scars all over her face that she names and draws on with sharpies. Her parents plan on sending her back to the school in the fall and to socialize with her old friends, but nothing is the same anymore. The Lies About Truth is about a lot of things, but the biggest is Sadie learning to live again after her life was turned upside down.
I've read books because where the main character was injured in an accident, or lost their friend and I usually end up hating them because all they do is whine and complain about everything. Sadie, she wanted to live again. She made lists of things she wanted to accomplish. Wearing a tank top, shorts, walking at graduation is just a few of them. Sadie just didn't know where to start. Yes, she had her moments and she was allowed them. If I could pick any character from a book to be proud of it would be Sadie. I could never imagine going through half of what she did.
In the beginning I was terrified of a love triangle due to Gray's confession that he loved her still. There is no love triangle! Sadie quickly shoots him down. He was part of an old life that she no longer wants a part of. I was worried about the romance when Max came home from El Salvador, Sadie never sent any pictures of herself since the accident to Max, so he didn't know what she looked like at all. My favorite thing is how he tells her she still looks the same. Gray can't even look her in the eyes. The romance in The Lies About Truth was both beautiful and tender.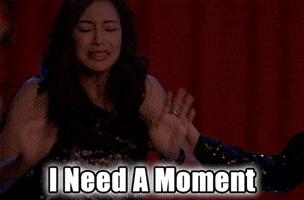 The only thing I didn't like: Though Trent wasn't in the book (except in flashbacks) he was such a huge character. As morbid as it sounds I would have liked to know how he died. All we know is that he was killed in the accident, whether on impact or after. It wasn't said. We do know that Max held his hand and said he didn't appear to suffer. *insert endless sobs at that scene*