"Waiting On Wednesday" is a weekly meme hosted by

Breaking The Spine

where we highlight some of the upcoming books we can't wait to read!
Jessica's Waiting on: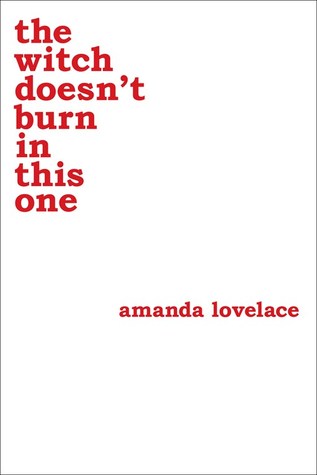 Title: The Witch Doesn't Burn In This One
Author: Amanda Lovelace
Genre: Poetry
Publication Date: March 2018
Summary: Not Yet Released
I recently read Amanda Lovelace's first book of poetry, The Princess Saves Herself In This One, and I loved it so much. I hadn't read much poetry before that, so I wasn't sure what to expect, but I ended up really enjoying the book and even recommending it to several friends. The book was filled with so many poems about so many different topics that all led to a road of empowerment and realizing your self worth and strength, which was something I hadn't even known that I really needed at the time, but I did. So I have high hopes that this book will be no different. ♥
I'm excited for more details to release for this book, and also for the book's actual publication next year. I'm hoping for another great book of poems that will make me gasp, grip the pages tighter, and at times be overcome with such a sense of empowerment that I have to turn to my own notebook and get my thoughts out before they spilled out onto the floor. If it's Amanda Lovelace's poems, I'm very confident that I'll be doing just that.
Is it 2018 yet? Because I'm really looking forward to this one!