Top Ten Tuesday is a weekly meme hosted by That Artsy Reader Girl in which we create bookish lists about everything from our favorite characters to love triangles and everything in between!
This Week's Topic: Books That Have Been On My TBR the Longest and I Still Haven't Read
Wow, this week's theme was totally a blast from the past -- I really enjoyed going through my Goodreads to-read shelf and looking at all of these books! All of these were added onto my list in 2013 -- that's five whole years ago now!!!! So without further ado, here we go, looking at the ten oldest books on my to-read shelf that I promised I'd read and I still haven't gotten to yet!
1. Seven Minutes in Heaven by Sara Shepard
I forgot how much I loved this series! I remember that our library didn't have the last book. Which explains why I never got around to it...
2. The Forsaken by Lisa M. Stasse
3. Destination Unknown by Amy Clipston
4. Hooked by Catherine Greenman
5. A Death-Struck Year by Makiia Lucier
6. The Here and Now by Ann Brashares
7. The Taking by Kimberly Derting
8. Orange is the New Black by Piper Kerman
9. Attachments by Rainbow Rowell
10. Everything Leads to You by Nina LaCour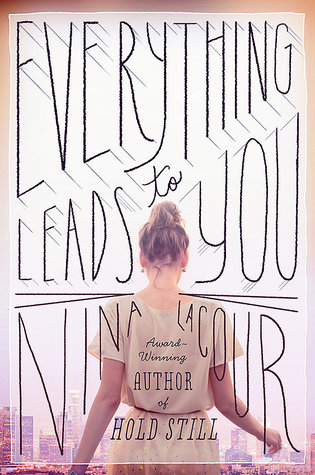 Going through my old TBR has made me remember how excited I was for some of these reads -- and I think I've officially been inspired to finally pick these up and dive into these stories! Have you read any of these? Are any of these on your TBR as well? Comment down below and let me know! :-)