Top Ten Tuesday is a weekly meme hosted by That Artsy Reader Girl in which we create bookish lists about everything from our favorite characters to love triangles and everything in between!
This Week's Topic:

Books I've Decided I'm No Longer Interested In Reading
For this week, I dug deep into my TBR and looked at some of the old books sitting on there, and I realized two things: (1) I have an overwhelming amount of books on that list, and (2): I'm definitely still not interested in reading half of these. So, naturally, instead of cleaning out the list like I should be, I decided to make this post talking about why I'm removing some of these from my to-read shelf. Some of them have detailed explanations as to why I'm not interested anymore, and some are just books that I added to my list years ago and I simply don't feel interested in them anymore. So without further ado, here we go!
1. Seven Minutes in Heaven by Sara Shepard
This one has been on my TBR since 2013 and Amber already spoiled the ending for me, so I haven't really been in a rush to finish it!
2. A Death-Struck Year by Makiia Lucier
Yeah, it's safe to say that my phase of reading totally dystopic books has passed now that one can argue that we're actually living in one.
3. Orange is the New Black by Piper Kerman
I told myself I was going to read this before I ever started the Netflix series, but it's been years and I'm already so invested in the series that I think I'm going to stick to watching my girls on TV!
4. Not a Drop to Drink by Mindy McGinnis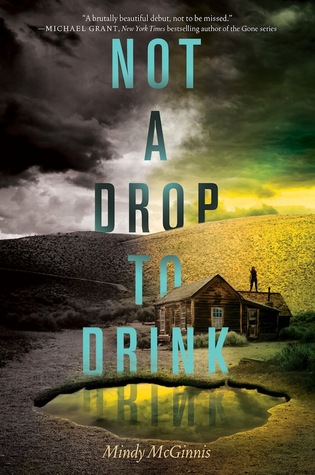 5.
Made For You
by Melissa Marr
6. The Return by Jennifer L. Armentrout
As I got older, I've realized that I'm becoming less and less of a supernatural/fantasy fan. I have no idea why, but I'm all about cute contemporary romances now!
7. Half-Blood by Jennifer L. Armentrout
I don't think I ever got over how ridiculously similar these books were to Vampire Academy and since I loved that series, I feel like my harbored anger about it has never gone away, LOL!
8. Fairest by Marissa Meyer
I absolutely loved this series, but now that it's finished and done with (and I'm happy with how it ended!), I think I'm going to let this series rest on a good note before getting all amped up about how terrible Levana was.
9. Drawing Amanda by Stephanie Feuer
10. Bone Gap by Laura Ruby
How many of these books did you guys read? Which ones do you think I should definitely try to read? Comment down below and let me know! (And now for the actual challenge: cleaning out my Goodreads TBR shelf....)