Title: Wildcard (Warcross #2)
Author: Marie Lu
Genre: Science Fiction
Source: BookExpo 2018
Publisher:
G.P. Putnam's Sons Books for Young Readers
Publication Date:
September 18th 2018
Summary:
Emika Chen barely made it out of the Warcross Championships alive. Now that she knows the truth behind Hideo's new NeuroLink algorithm, she can no longer trust the one person she's always looked up to, who she once thought was on her side. Determined to put a stop to Hideo's grim plans, Emika and the Phoenix Riders band together, only to find a new threat lurking on the neon-lit streets of Tokyo. Someone's put a bounty on Emika's head, and her sole chance for survival lies with Zero and the Blackcoats, his ruthless crew. But Emika soon learns that Zero isn't all that he seems--and his protection comes at a price. Caught in a web of betrayal, with the future of free will at risk, just how far will Emika go to take down the man she loves?
*** This review contains spoilers from Warcross***
This review is super early, I get that. But, I need to discuss my love for this book, world and characters. Wildcard was a roller coaster to simplify the rush of emotions that are going through me. At the ending of Warcross I had a general idea of which direction Wildcard would take, it seemed like the only one. Oh, how I was wrong. Lu took this duology in a whole other direction.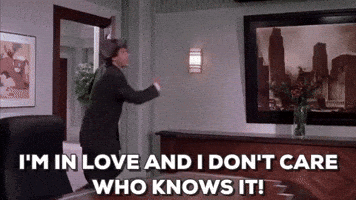 At the end of Warcross we learn who the mysterious hacker Zero is, he is none other then Hideo's brother. The same brother who he has been desperately searching for since he went missing years earlier. With the algorithm that Hideo created in full effect crime is decreasing, criminals are turning themselves in and the worst of the worst criminals are dying. But we slowly learn that the algorithm was created to catch the people who kidnapped Sasuke. But if it wasn't a person who took him? With the choice to join Zero's team and stop the algorithm or help Hideo redeem himself lines are crossed and everyone is in danger. No matter the outcome Emika's world will ever be the same.
This review is going to vague for the simple fact that I can't talk about one aspect with out ruining another part of the story. In line at BookExpo me and Jessica were talking about the direction that this book could possibly take, we figured Emika was going to fall in love with Zero. Hideo was a monster. The algorithm would be stopped. Now, I am not saying that these things happen or don't happen. But the direction this book had taken was unlike anything I have ever imagined. Lu created things that I never thought would have been possible. Everything fell into place seamlessly.
There we parts of Wildcard that brought tears to my eyes. There is a scene were Hideo is talking about Sasuke and it pulled at my heart strings. I couldn't imagine loosing my siblings, the thought alone devastates me. I could only imagine what Hideo is feeling. I also had high hopes for Hideo and Emika's relationship, and it is discussed through out the novel. The final chapters of the book discuss thee aftermath of the Neurolink and the consequences of the algorithm. Certain things were left open to the readers interpretation but there is one brief news article at the end that settles the long lasting question I had, and with that news I couldn't help but grin from ear to ear.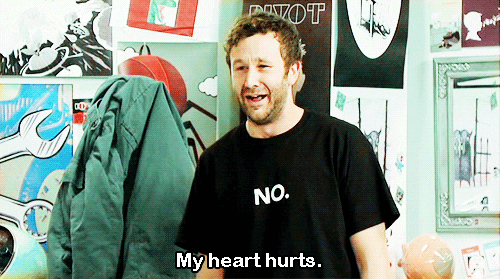 Overall Wildcard is one of my favorites of 2018 and I am going to miss this world and these characters. I hope one day Lu decided to revisit these characters for I would love to see what their future is going to hold.