College, relationships, blogging and life, oh my! Keep up with our adventures in life and outside of the blogging world!
It is officially winter break which means it is time to relax, read, work and do some blog work. This past semester wasn't the easiest for me financially and mentally. I am a firm believer in you have to do what is best for you and with a lot of thinking I decided I am going to take the Spring 2019 semester off. School was a huge finical struggle for me this semester and I was quickly burning myself out. I am going to take the next couple of months to work and put away money and work on myself so I can kick some ass when I go back to school. I just want to thank all my blogging friends who have supported me in this decision. It wasn't an easy one but I believe it is one best for me.
Other life update! I met someone a couple of months ago and in November he officially asked me to be his girlfriend. The past few weeks have been amazing in learning parts of another person and letting him learn parts of me that I don't often show people. I find it incredible what can grow in a place that you once believed was so damage that you wouldn't let anyone in again. He is super incredible. I told him about The Book Bratz early on and he has been nothing but supportive of it. He loves hearing about what I am reading and what posts I am writing. I actually convinced him to read Illuminae a few weeks ago and I am *still* waiting for him to finish it. (I have to remember that not everyone reads as fast as I do.)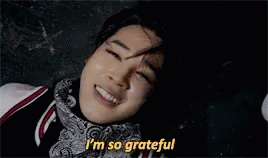 Blog update! We have been putting a lot of work in at The Book Bratz in the past couple of weeks so we are super excited for what this is year is going to bring for us and the blog. Me personally, I want to get a little deeper into the blogging world then I am now. I feel like a lot of the time I stay at the very surface of things. But I do plan on visiting and commenting on blogs more often.
That is the brief update of what is going in in my life! What are some exciting things happening in your life right now!?