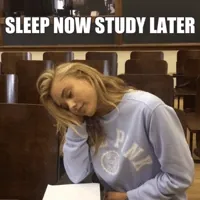 Today on the blog, we have a new installment of The College Diaries for you -- a series where we briefly check in on how we balance blogging, college, internships, exams, and all of that!
So, we survived another semester.
Now that the semester has finally ended and I'm home enjoying a summer full of reading and sunshine, it's dawned on me that we only have one year left of college. ONE. We're about to be seniors -- and then, by extension, we have to graduate and go out into the real world and be real people! Honestly, what? I don't even know what I'm going to do in terms of grad school or not, and I'm really stressed about it and highkey freaking out. It's going to be a long year, that's for sure. The finish line is getting so close that I don't even know what to do about it.
In terms of blogging, it's absolutely wild to me that you guys have been following along with us for this long, because we started this blog when we were freshmen in high school, and now look how far we've come! It's been an incredible journey with all of you guys, and it definitely isn't stopping any time soon.
Being a senior is going to be lots of fun, hopefully if I land some publishing internships like I really wanted! I want so badly to be in this industry, I love it so much. The bookish community is one of my favorites!!
Having one year of college left means it's almost time to graduate and become a...real person?! Oh my god. I can hardly believe that. One year from now, I'll be graduating!!! Honestly, what??????????????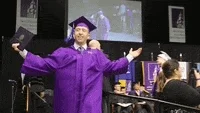 So, those are my thoughts about only having one year left of college, and getting one step closer to the publishing career that I've always dreamed of. Hopefully this post was interesting for you, so comment down below and let me know! :-)