Our BookCon 2015 Recap!
For those of you that keep up with the book world, this past weekend (May 30th & 31st) was the 2nd annual BookCon at the Javits Center in NYC! We made it there for our second year, and we had such a blast. It was even better than last time! (And if you're interested in seeing our BookCon 2014 Recap, click here.)
So, before we post our hauls (which we know you're all interested in), let's start with pics of all of the awesome bloggers and authors we met! (Please excuse our faces in most of these - we were quite exhausted from running around!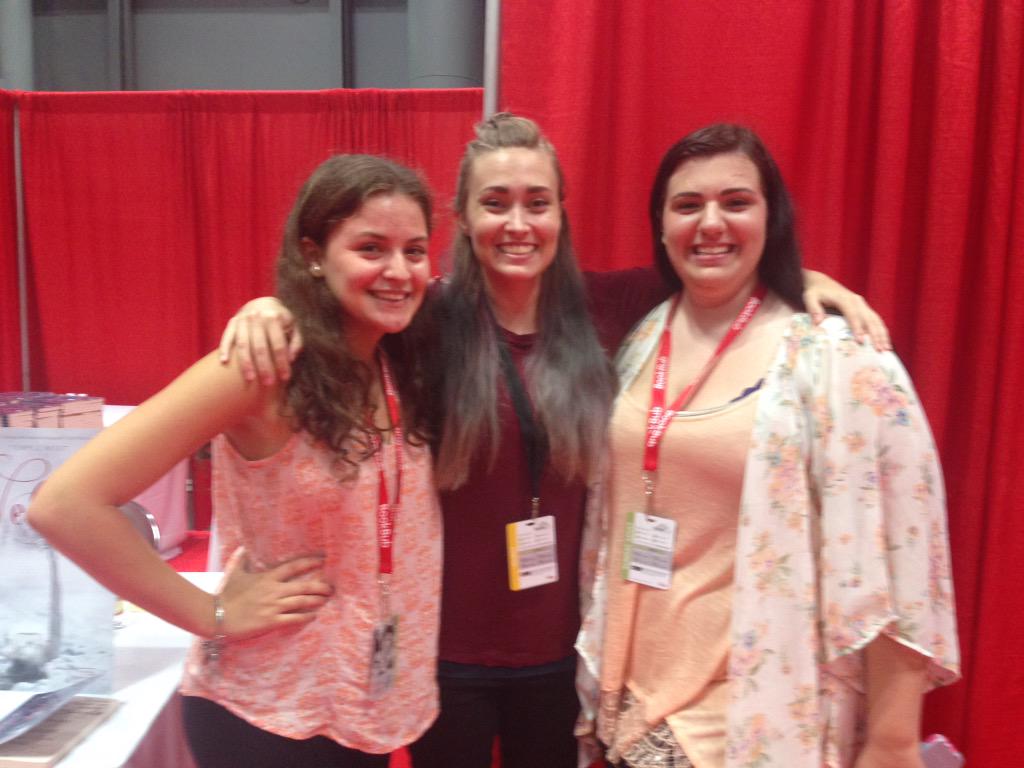 We met
Temple West, author of Velvet
, right at the very beginning at the Swoon Reads Party - and it was the best way to start off our day at BookCon!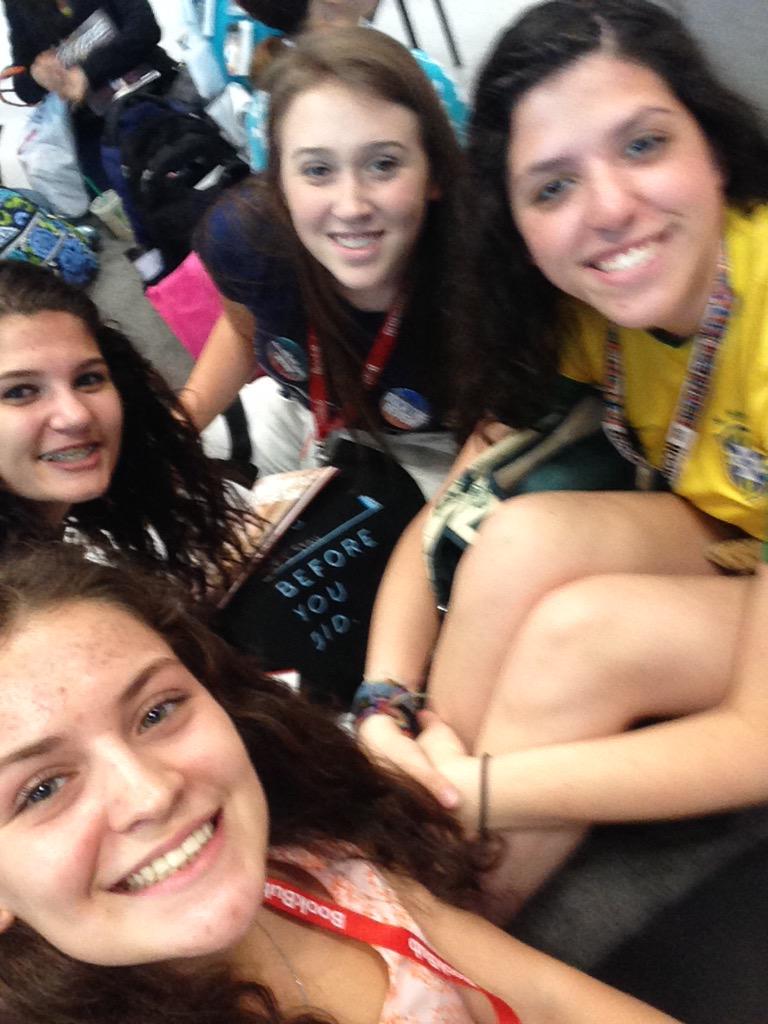 Hanging out in line with
Marissa from Marissa Nicole Reads
and friends while waiting for Adi Alsaid!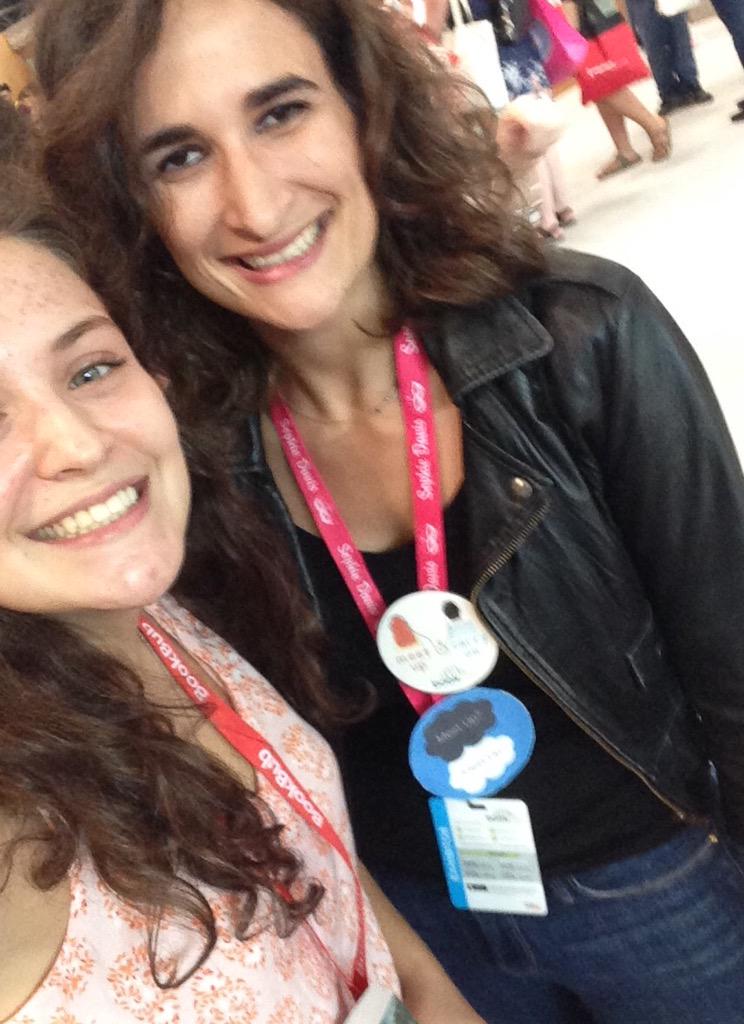 We met up with
Jacquelyn from Quotable Books
several times throughout the day!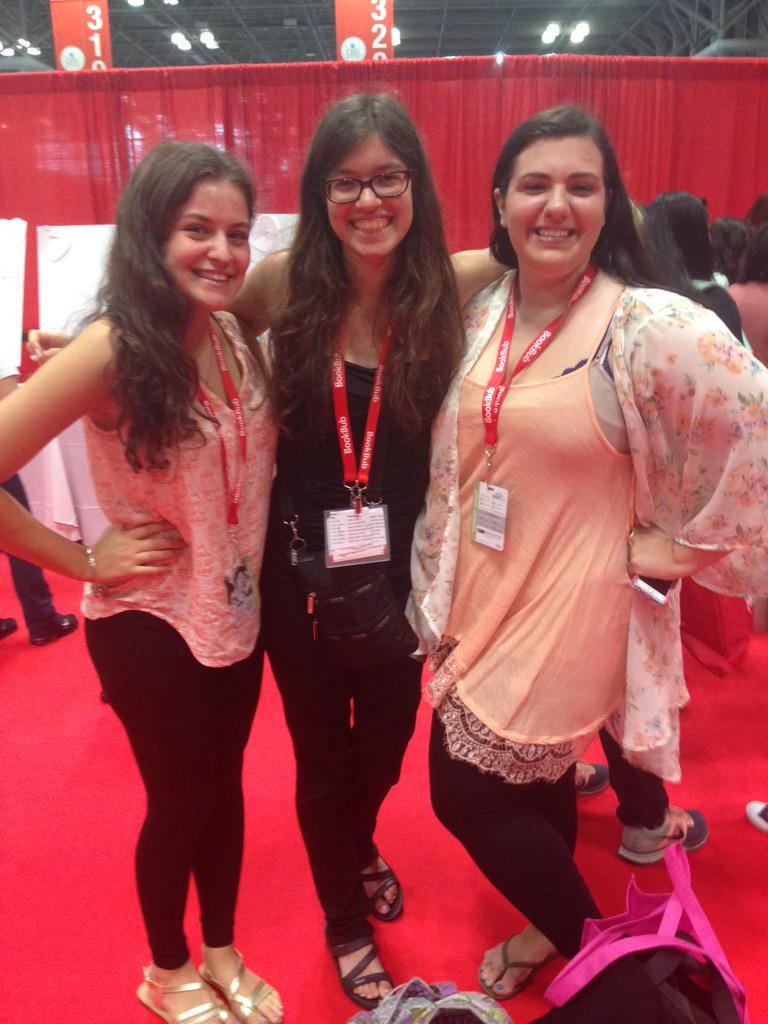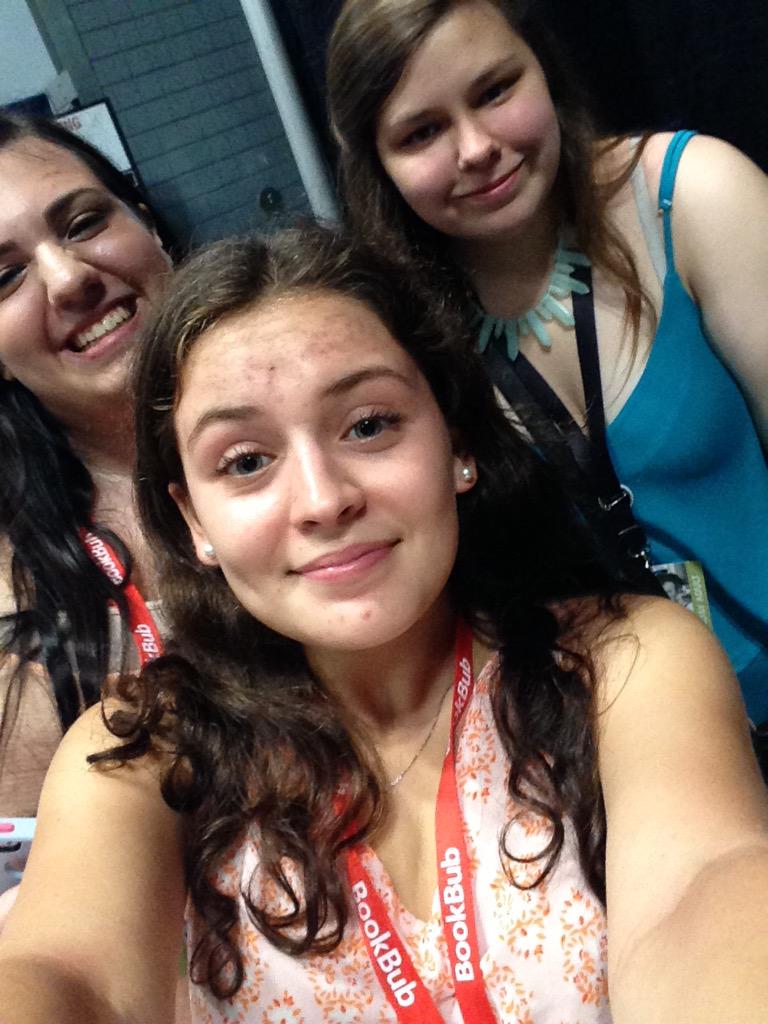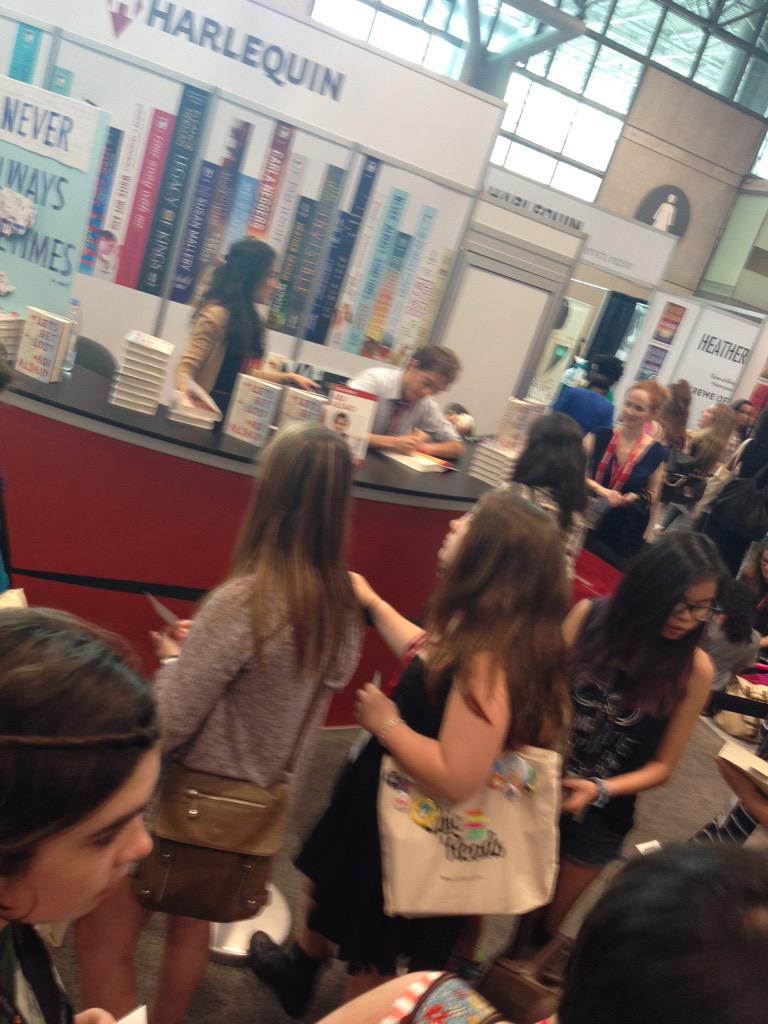 A (not so sneaky) pic of
Adi Alsaid
before his
Let's Get Lost
signing!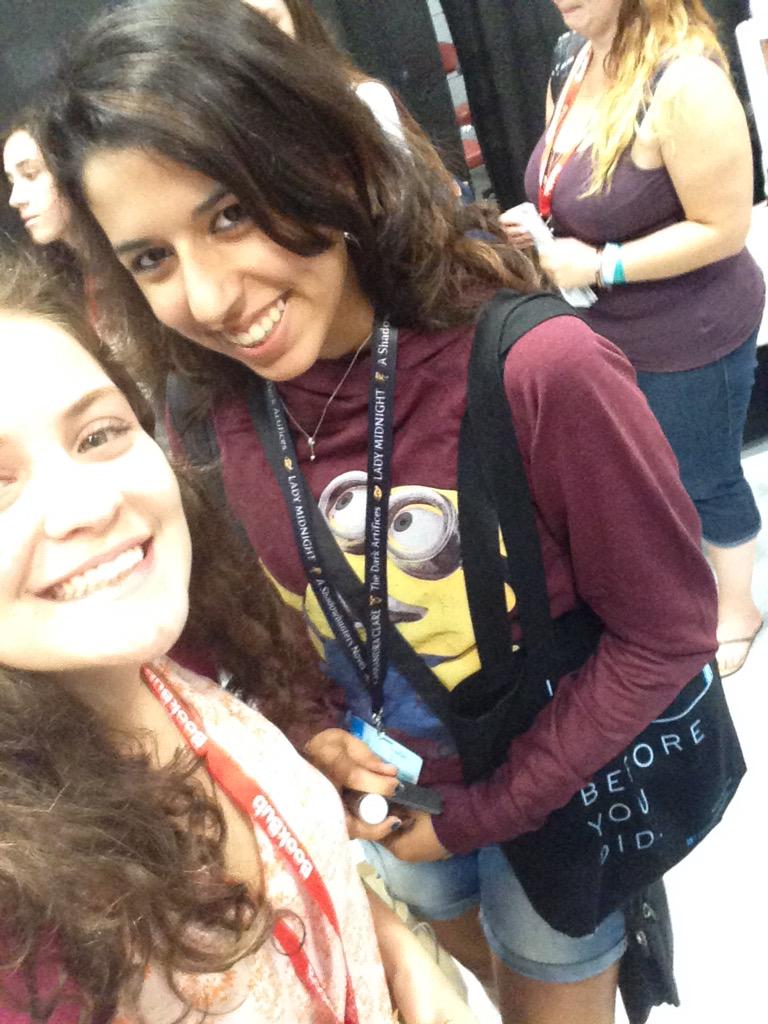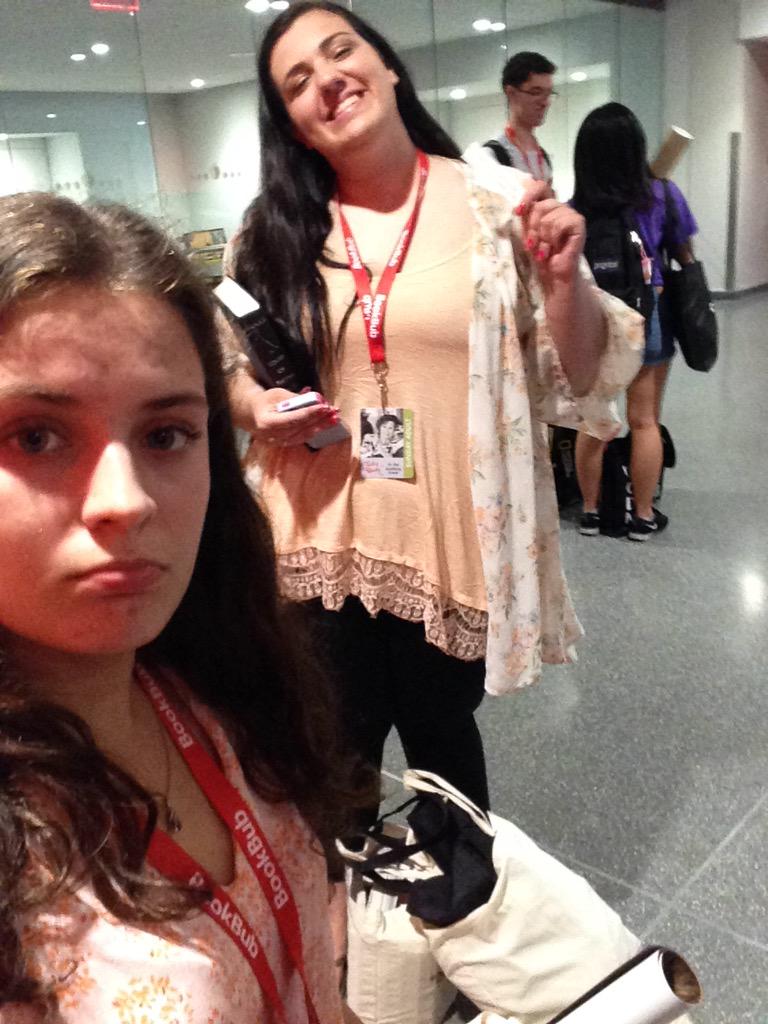 Waiting on another long line - this time for Sarah J. Maas!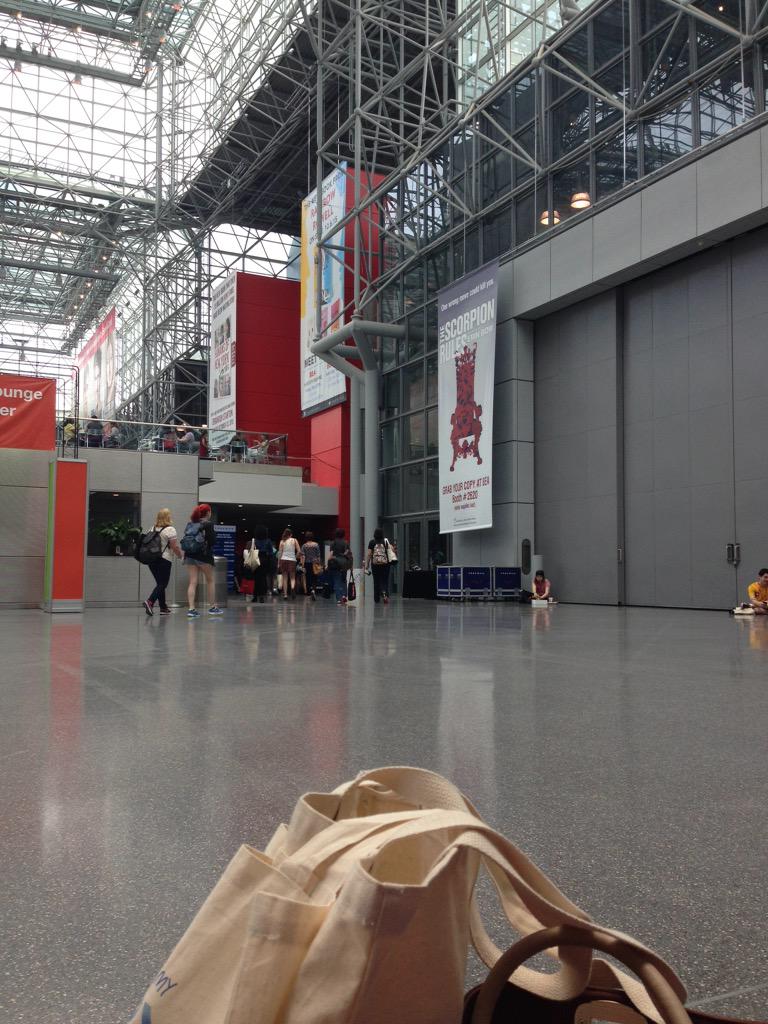 Taking a quick break for lunch before heading back in!
And now, time to check out our hauls!
After we picked up tons of swag and tons of ARCs and published books galore, we decided, being the book nerds we are, to take a trip to The Strand on Broadway to go get some more books for some awesome prices. So, here are our complete hauls from Sunday!
Jessica's Haul: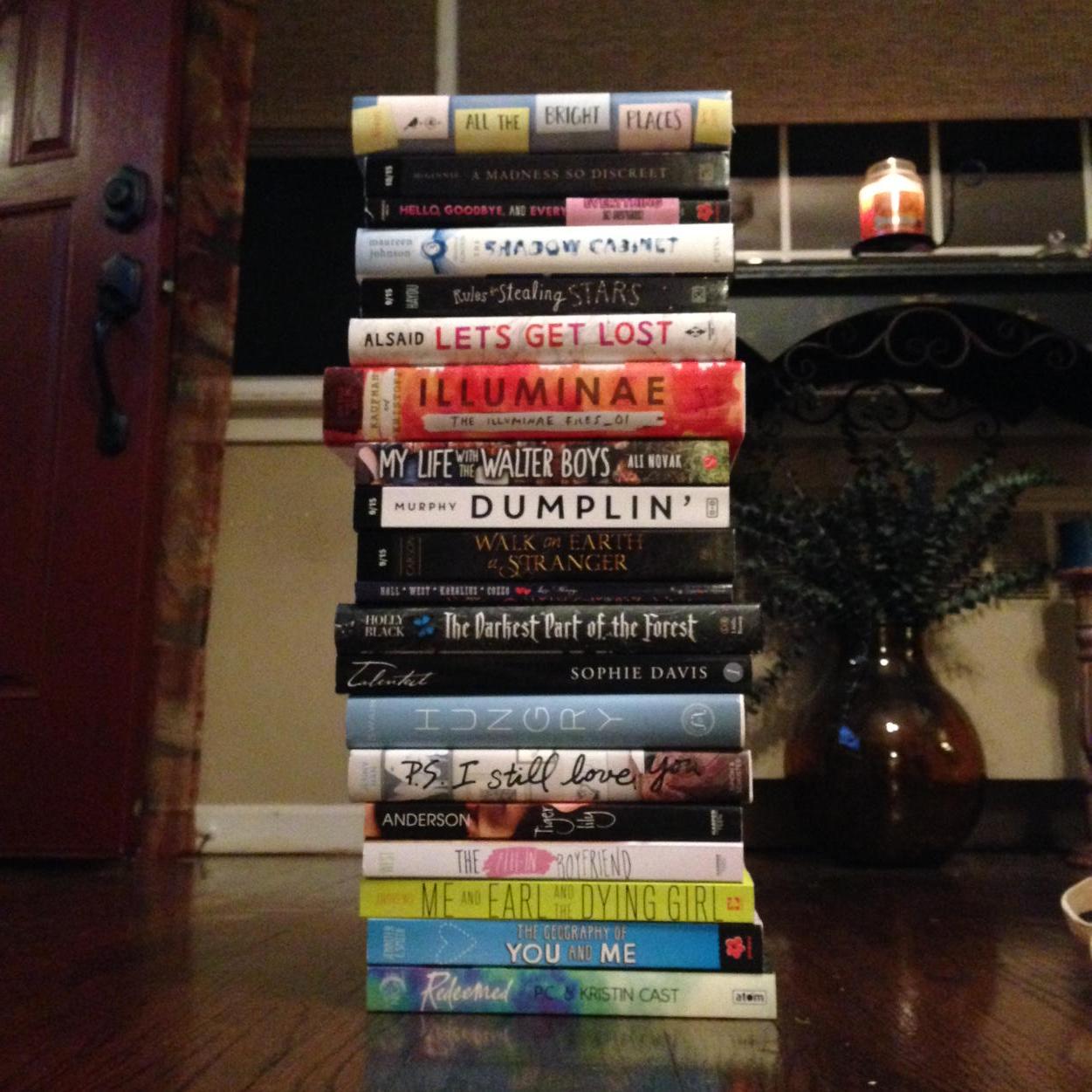 From BookCon:
All The Bright Places (Thank you, Ana!)
A Madness So Discreet
Hello, Goodbye and Everything in Between
Shadow Cabinet
Rules for Stealing Stars
Let's Get Lost
Illuminae
My Life With The Walter Boys
Dumplin' (Thank you, Nori!)
Walk on Earth a Stranger
A Swoon Reads 2015 Releases Sampler
The Darkest Part of the Forest
Talented (Thank you, Jacquelyn!)
Return to You (Not Pictured)
From The Strand:
Hungry
P.S. I Still Love You
Tiger Lily
The Fill-In Boyfriend
Me and Earl and the Dying Girl
The Geography of You and Me
Redeemed
I didn't pay for a single book this year at BookCon (a welcome change from last year - although somewhat sad because the Penguin Truck didn't have any good selections this year :-(...), so when we headed to The Strand I bought whatever I was even mildly interested in. I got seven books - which, if I had purchased them at Barnes and Noble, would have been in a price range around $140 total - but at The Strand, being an awesome indie bookstore, I only paid $64. It was essentially as if I was going to a buy one get one free sale at Barnes and Noble. *sighs* I wish those kind of things happened.
Amber's Haul: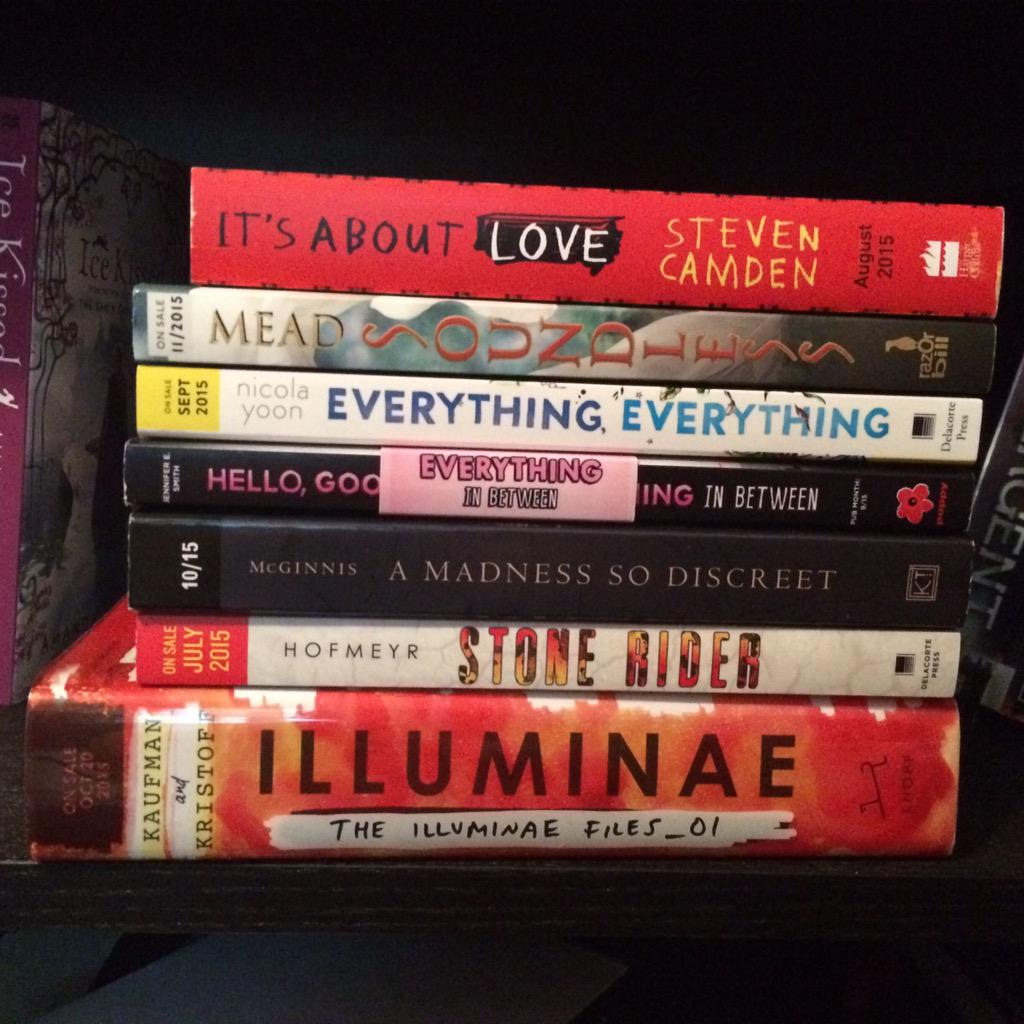 ARCs:
Illuminae
Stone Rider
A Madness so Discreet
Hello, Goodbye, and Everything in Between
Everything, Everything
Soundless
It's About Love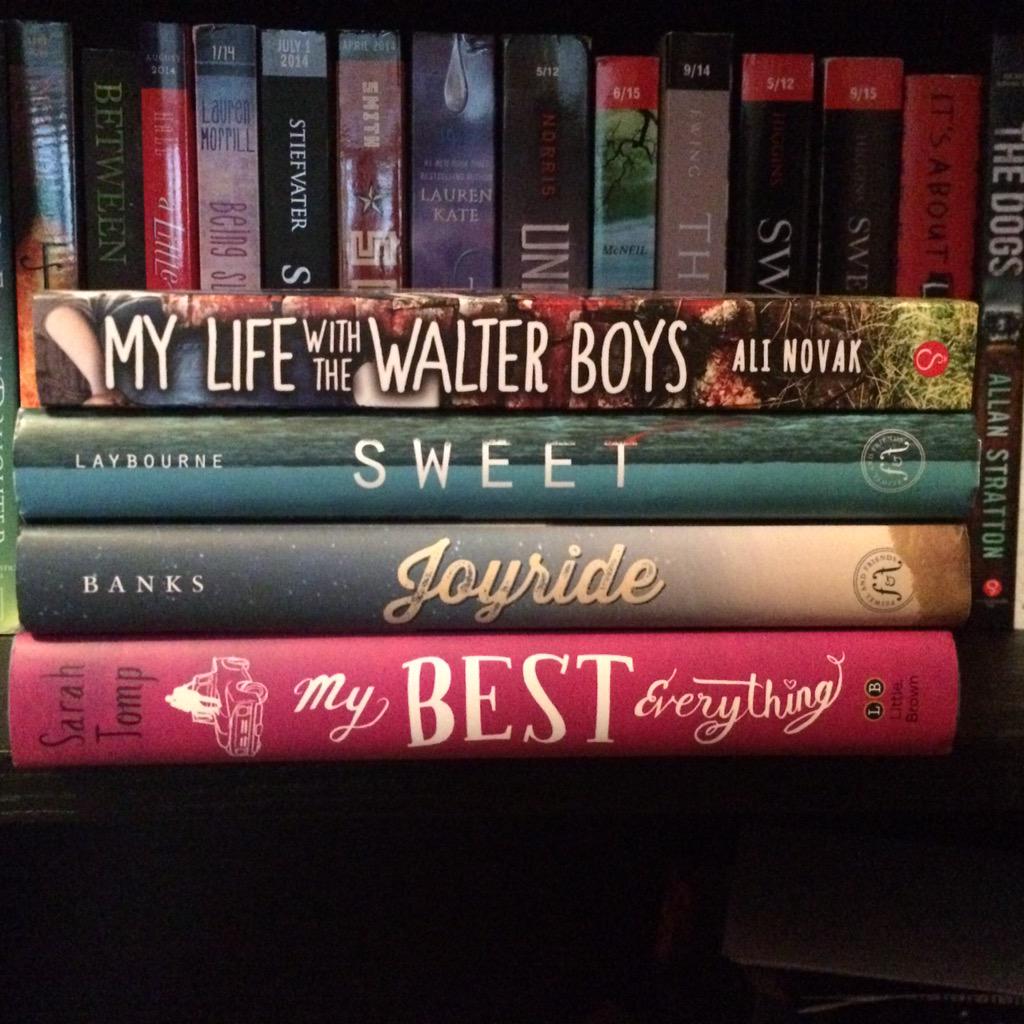 Finished Copies from BookCon:
My Life With the Walter Boys
Sweet (Signed)
Joyride (Signed)
My Best Everything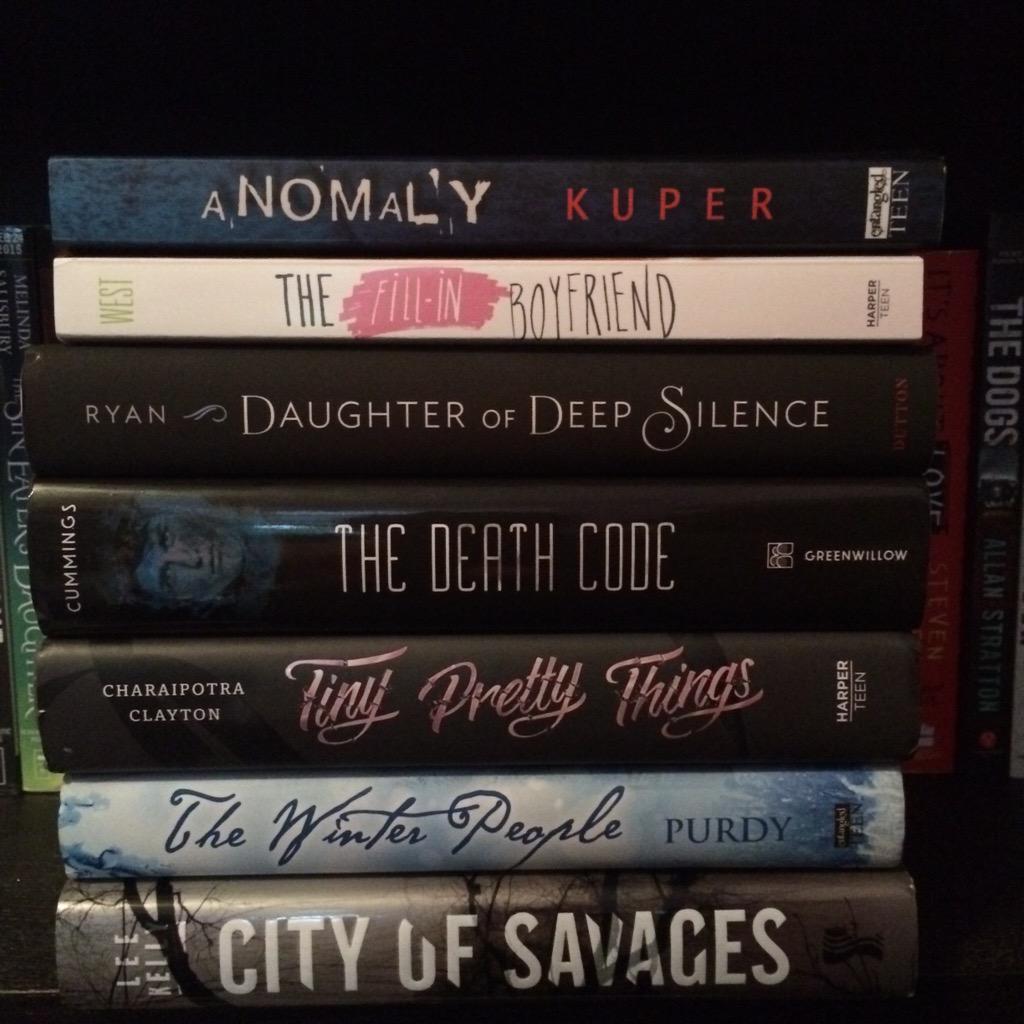 Anomaly
The Fill-In Boyfriend
Daughter of Deep Silence
The Death Code
Tiny Pretty Things
The Winter People
City of Savages
So, that's our BookCon 2015 recap! Hopefully we'll be able to make it to BEA '16 in Chicago - if not, then we'll definitely be in attendance for BEA '17 when it comes back to New York! In the meantime, it looks like we'll just have to spend all of our money at The Strand...;-)
How was your BEA/BookCon experience? Did you get any of the same books? Take pics with us? Have something you want to say? Leave your comments/links in the comments down below!