"Waiting On Wednesday" is a weekly meme hosted by Breaking The Spine where we highlight some of the upcoming books we can't wait to read!

Jessica's Waiting On: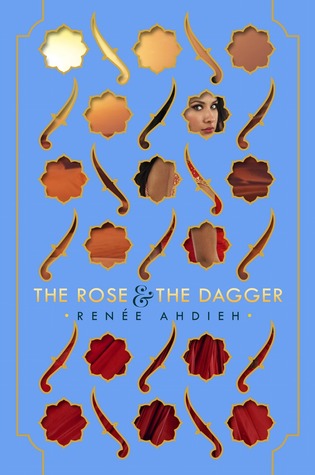 Title: The Rose & The Dagger (The Wrath and the Dawn, #2)
Publication Date: May 3rd, 2016
Summary: In a land on the brink of war, Shahrzad has been torn from the love of her husband Khalid, the Caliph of Khorasan. She once believed him a monster, but his secrets revealed a man tormented by guilt and a powerful curse—one that might keep them apart forever. Reunited with her family, who have taken refuge with enemies of Khalid, and Tariq, her childhood sweetheart, she should be happy. But Tariq now commands forces set on destroying Khalid's empire. Shahrzad is almost a prisoner caught between loyalties to people she loves. But she refuses to be a pawn and devises a plan.

While her father, Jahandar, continues to play with magical forces he doesn't yet understand, Shahrzad tries to uncover powers that may lie dormant within her. With the help of a tattered old carpet and a tempestuous but sage young man, Shahrzad will attempt to break the curse and reunite with her one true love.
Jessica says: I'm super excited for this book because I recently read The Wrath and the Dawn and figured out why everyone fell in love with it. I tore through the book in less than 24 hours because I just couldn't get enough! So I'm hoping that The Rose and the Dagger will be the same fast-paced, super awesome, kick-butt-yet-swoonworthy read that I fell in love with the first time around. And not to the mention the major cover lust...
Amber's Waiting On: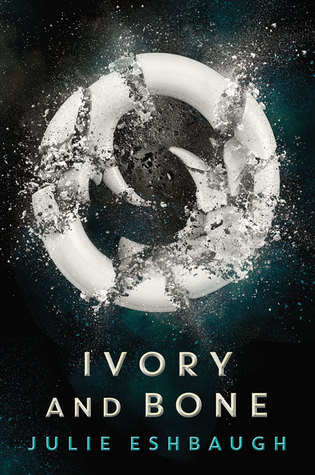 Title: Ivory and Bone
Author: Julie Eshbaugh
Genre: Fantasy, History
Publisher: HarperTeen
Publication Date: June 14th 2016
Summary:
The only life seventeen-year-old Kol knows is hunting at the foot of the Great Ice with his brothers. But food is becoming scarce, and without another clan to align with, Kol, his family, and their entire group are facing an uncertain future. Traveling from the south, Mya and her family arrive at Kol's camp with a trail of hurt and loss behind them, and hope for a new beginning. When Kol meets Mya, her strength, independence, and beauty instantly captivate him, igniting a desire for much more than survival. Then on a hunt, Kol makes a grave mistake that jeopardizes the relationship that he and Mya have only just started to build. Mya was guarded to begin with—and for good reason—but no apology or gesture is enough for her to forgive him. Soon after, another clan arrives on their shores. And when Mya spots Lo, a daughter of this new clan, her anger intensifies, adding to the already simmering tension between families. After befriending Lo, Kol learns of a dark history between Lo and Mya that is rooted in the tangle of their pasts. When violence erupts, Kol is forced to choose between fighting alongside Mya or trusting Lo's claims. And when things quickly turn deadly, it becomes clear that this was a war that one of them had been planning all along.
Amber Says: Well, first the cover stood out to me and get me reading the description and now I am super excited for next June! I am typically not a fan of historical fiction but it sounds so darn good!
What are you waiting on this week? Leave your link so we can stop back!