You guys, we have a super fun project in store for you today! We teamed up with Loot Crate to design our own bookish dream crate -- centered around Jessica's favorite author, John Green! We were hard at work on this one.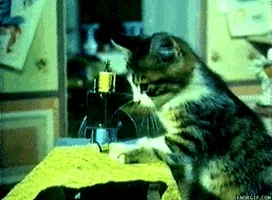 1. A Copy of Each of the Books - Duh!
2. Candy Cigarettes - To Channel Your Inner Alaska and Augustus
3. A Fountain Pen or Two -- Pudge Seems Like The Kind of Guy Who Would Use Them
4. A "This Is Not A Pipe" Tee Shirt -- An Ode to Hazel Grace
5. A DFTBA Shirt -- Because, Of Course, You Have To Give A Shoutout To The Vlogbrothers!
6. A Package of Pins (Go Paper Towns!)
7. Some Posters With Really Inspirational John Green Quotes
8. A Cool, Interesting-Looking Notebook -- John Green Does Like To Encourage Writers, After All
9. And Of Course, With Cool Notebooks Comes Cool Pens!
10. Finally, A Copy Of A Hank Green & The Perfect Strangers Album -- Because When You Pay Tribute To One Brother, You Have To Include The Other!
We'd like to extend a big thank you to Loot Crate for reaching out to us and collaborating with us on this project! LootCrate is the perfect place for gamers and geeks (and yes, even bookworms!) to get some awesome surprises every now and then. If you're interested in learning more about them or you want to sign up for a delivery of your own, check out their website! And if you're interested in signing up to get a Loot Crate as an awesome gift for a friend, you can do that right here!
This was such an awesome project. Our little book nerd hearts are so happy!