***Trigger Warnings: Suicide & death***
The Netflix Original The Haunting of Hill House has easily captivated thousands and in the few weeks it has been on Netflix. Described as a modern day retelling of Shirley Jackson's classic The Haunting of Hill House who come together in the face of tragedy to confront the traumatizing events of their past that tore them apart.
Haven't heard of The Haunting of Hill House? Check out the trailer below, it is something you do no want to miss!
I devoured the ten hour long episodes of this show in about a day and I was captivated from the first moment until the closing credits on episode ten.

The Haunting of Hill House

isn't just a horror series though. The show contained so much more then a thrilling psychological horror. It showed each character about 20 years after the events of Hill House. How Hill House shaped them as people and the course of their lives. Where the series picks up you can see how all five Crain children dealt with the aftermath of living in the worlds most haunted house and the demons they still battle outside and with in themselves because of it.
I didn't find

The Haunting of Hill House

to be scary, it was more of a psychological horror series, but there were several scenes where someone/something popped out that made me a jump. The show held a great balance between the story line and the ghosts/inhabitants of Hill House. I do recommend this to be a show you watch with the light on though!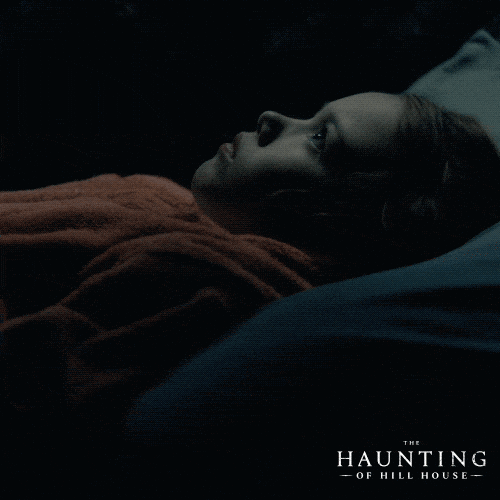 Loved

The Haunting of Hill House

want want to read something that is going to send chills down your spine? Check out the titles below!
(Click on their covers to be redirected to Goodreads)
Have you watched

The Haunting of Hill House

? If so what did you think? Have you read any of these books? I love talking horror shows and books so leave a comment below!