The cover to Gravemaidens by Kelly Coon was recently revealed by Underlined and it is stunning! We've been working with Kelly closely on, an interview post and as part of her street team, for a while now, so we are super excited for today's post! Today we are celebrating Kelly's beautiful cover by revealing some exclusive quotes from the novel!
"Three Chosen Maidens. Two Lovely Sisters. One Dark Tradition."
"The river is wideThe river is deepI take their souls to earn my keep"-From the Boatman's refrain:
"The field of the dead would keep its secrets buried."
"Beauty is a sacrifice."
Kammani to her sister, Nanaea:
I had so much fun making these graphics and now I am even more excited for Gravemaidens! (If that was even possible!) Make sure if you share the to instagram/twitter that you tag Kelly and The Book Bratz!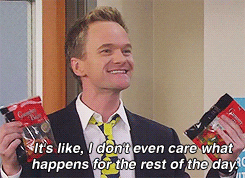 About GRAVEMAIDENS!
Title: Gravemaidens (Gravemaidens #1)
Author: Kelly Coon
Genre: Fantasy
Publisher: Delacorte Presss
Publication Date: October 29th, 2019
Summary: The Lugal is dying, and that is everything. Because if he dies, Kammani's little sister, Nanaea, dies, too. She's been chosen as one of three Sacred Maidens who will be buried alive to serve the king in the afterlife. It's an honor. A sacred tradition. And Nanaea is thrilled to have been chosen. But Kammani, a 16-year-old healer's apprentice, who's been healing the sick with her father for the past ten years, recognizes the "honor" for what it really is: a death sentence. A trip across the river in the arms of the Boatman, the skeletal conduit between this life and the next. And she cannot let her little sister go. That would be yet another failure in a family riddled with regret. Her mission? Heal the Lugal in her father's stead, since he has gone missing. The problem? She is determined to right her past mistakes alone, but doesn't recognize that accepting the help of those who love her and being helpless are not the same thing at all.
Pre-Order Links: (Make sure to save your pre-order receipts or wait for Kelly's pre-order campaign announcement. You are not going to want to miss it!)
About Kelly!
YA author Kelly Coon is an editor for Blue Ocean Brain, a member of the Washington Post Talent Network, a former high school English teacher, ACT test prep book author, and a wicked karaoke singer in training. She adores giving female characters the chance to flex their muscles and use their brains, and wishes every story got the happy ending she's living near Tampa with her three sons, dashingly handsome husband, and a rescue pup who will steal your sandwich. GRAVEMAIDENS is her debut novel.