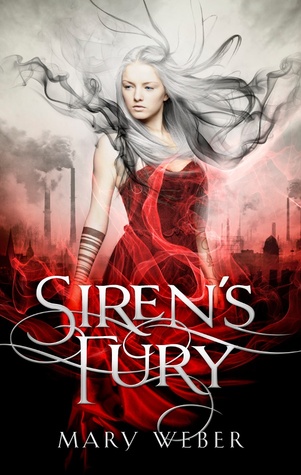 Title: Siren's Fury
Author: Mary Weber
Genre: Fantasy
Publisher:
Thomas Nelson / Harper Collins
Expected Publication Date:
June 2nd 2015
Summary:
Nym has saved Faelen only to discover that Draewulf stole everything she valued. Now he's destroyed her Elemental storm-summoning ability as well.
When Nym sneaks off with a host of delegates to Bron, Lord Myles offers her the chance for a new kind of power and the whispered hope that it may do more than simply defeat the monster she loathes. But the secrets the Bron people have kept concealed, along with the horrors Draewulf has developed, may require more than simply harnessing a darker ability.
They may require who she is.
Set against the stark metallic backdrop of the Bron kingdom, Nym is faced with the chance to change the future.
Or was that Draewulf's plan for her all along?
Isn't that cover stunning? The cover to Storm Siren was beautiful and I didn't think it could be topped. I guess I was wrong.
I am still not over how Storm Siren ended. It was bery painful and a piece of my heart is missing.
No matter how much it hurt me though, I need Siren's Fury in my life now.
What are you waiting on this week?