"Waiting On Wednesday" is a weekly meme hosted by

Breaking The Spine

where we highlight some of the upcoming books we can't wait to read!
Amber's Waiting On: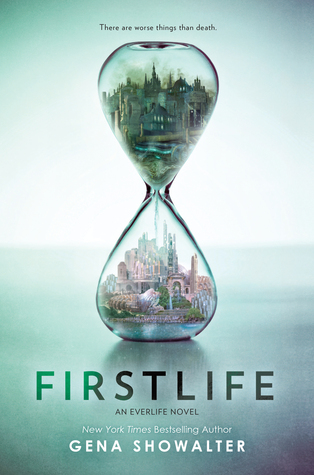 Title: Firstlife (Everlife #1)
Author: Gena Showalter
Genre: Fantasy
Publisher: Harlequin Teen
Publication Date: February 23rd 2016
Summary:
ONE CHOICE. TWO REALMS. NO SECOND CHANCE. Tenley "Ten" Lockwood is an average seventeen-year-old girl…who has spent the past thirteen months locked inside the Prynne Asylum. The reason? Not her obsession with numbers, but her refusal to let her parents choose where she'll live—after she dies. There is an eternal truth most of the world has come to accept: Firstlife is merely a dress rehearsal, and real life begins after death. In the Everlife, two realms are in power: Troika and Myriad, longtime enemies and deadly rivals. Both will do anything to recruit Ten, including sending their top Laborers to lure her to their side. Soon, Ten finds herself on the run, caught in a wild tug-of-war between the two realms who will do anything to win the right to her soul. Who can she trust? And what if the realm she's drawn to isn't home to the boy she's falling for? She just has to stay alive long enough to make a decision…
1st: It's Gena Showalter
2nd: It's Fantasy
3rd: It's Cover
4th: It's Summary
May I say more?
Jessica's Waiting On: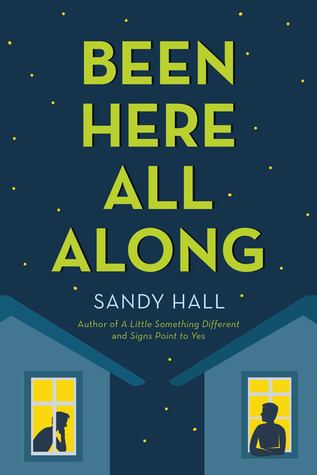 Title: Been Here All Along
Author: Sandy Hall
Publisher: SwoonReads
Publication Date: August 30th, 2016
Summary: Gideon always has a plan. His plans include running for class president, becoming head of the yearbook committee, and having his choice of colleges. They do NOT include falling head over heels for his best friend and next door neighbor, Kyle. It's a distraction. It's pointless, as Kyle is already dating the gorgeous and popular head cheerleader, Ruby. And Gideon doesn't know what to do.

Kyle finally feels like he has a handle on life. He has a wonderful girlfriend, a best friend willing to debate the finer points of Lord of the Rings, and social acceptance as captain of the basketball team. Then, both Ruby and Gideon start acting really weird, just as his spot on the team is threatened, and Kyle can't quite figure out what he did wrong…
I've really enjoyed every book of Sandy Hall's that I've read so far, and I have a feeling that this one will be no different! I really hope that August hurries up, because I need to get myself a copy of this book ASAP!
What are you waiting on this week? Leave your links in the comment so we can stop back!