Today we are super excited to be teaming up with Crystal Smith and HMH Books for Young Readers to bring you an exclusive never before revealed excerpt of Crystal's debut novel BLOODLEAF that is out in stores on March 3rd! To celebrate the reveal we also teamed up with Crystal to giveaway a copy of BLOODLEAF to one lucky winner!
Amber read BLOODLEAF and loved it and is extra super excited to be sharing this excerpt. Here is what she had to say about BLOODLEAF:
I started BLOODLEAF the moment I was approve on NetGalley for it back in October. BLOODLEAF is rich in world building, swoon worthy characters and magic that can destroy everything. This book has everything that a fantasy reader is looking for. -Amber
About BLOODLEAF:
Title:
Bloodleaf (Bloodleaf #1)
Author: Crystal Smith
Genre: Fantasy
Publication: March 12th, 2019
Summary:

Princess Aurelia is a prisoner to her crown and the heir that nobody wants. Surrounded by spirits and banned from using her blood-magic, Aurelia flees her country after a devastating assassination attempt. To escape her fate, Aurelia disguises herself as a commoner in a new land and discovers a happiness her crown has never allowed. As she forges new bonds and perfects her magic, she begins to fall for a man who is forbidden to rule beside her.

But the ghosts that haunt Aurelia refuse to abandon her, and she finds herself succumbing to their call as they expose a nefarious plot that only she can defeat. Will she be forced to choose between the weight of the crown and the freedom of her new life?
Are you guys ready for the excerpt? Alright here it is!:
"You look lovely, Princess," Toris said. "That color suits you." "Thank you, Toris," I said through a tight smile.
He absently straightened the place setting, his rings — of which there were five on each hand, one for each finger — glinting. Mother said he'd been an academic once, a man with an unquenchable curi- osity for history, who'd traveled far and wide collecting myths and artifacts, who had won her cousin Camilla's love with his humor and wit. Losing his wife changed him, Mother said. But I remembered Camilla well; she was sweet and kind and lovely as a summer's day. The Toris of my memory was exactly as detestable as the one currently straightening the silverware into precise and even parallels. If ever there had been a different version of this man, it was gone before I was old enough to recall it, long before Camilla died.
When the seafood fork was exactly one inch from the soup spoon, he said offhandedly, "I saw you this morning, dear Princess, some- where you shouldn't have been." He leaned forward on his arms and turned a stare on me. "You're getting rather reckless, don't you think? You'd do well to be more careful."
"I already heard this lecture from my mother."
"You should listen to her. A great woman, your mother."
I felt my lip curl. In the eight months between Camilla's and my father's deaths and my brother's birth, Toris insinuated himself into my mother's circle. Weren't they both grieving spouses? But everyone knew there was more to it than that; because Renalt's crown could
only be passed to a male inheritor, our position would have become instantly precarious if the baby was a girl. To remain in power, Mother would be forced to marry, and marry quickly. Toris was the logical choice. Everyone said so.
I was thankful every day that Conrad turned out to be a boy. With a son to inherit, there was no need for Mother to marry; indeed, doing so might weaken Conrad's royal claim. Conrad's birth saved me from a lifetime with Toris as stepfather. Or king. I didn't know which one would have been worse.
Toris was looking at me with his most concerned, paternal expression. "Because of my position inside the Tribunal, I have been able, at your mother's behest, to steer them away from you on more than one occasion. Now that these last two cases, Mabel Doyle and the other — Harriet, I think it was? — have been resolved, I've little doubt I'll have to concert my efforts on your behalf once more."
"Hilda," I murmured. "Her name was Hilda."
"Why would you remember her name?" He looked down his nar- row nose at me. "That is exactly the kind of thing that makes people wary of you. Your sympathies are suspect. Be warned, it's only a mat- ter of time before I run out of Hildas to distract them with." A smile crept across his face. He'd convicted a woman who was almost cer- tainly innocent, and he wanted me to be thankful that he'd done it, and would do it again. I gripped the stem of my goblet so tight, my fingernails bit into my skin. Hilda would haunt her daughter-in-law, but I shared the blame in her death.
"Lisette arrived today and should be along shortly," Toris said, cheerily changing the subject. Quietly, so Kellan couldn't hear, he
said, "She has been so very anxious to see Lieutenant Greythorne again. She has a particular fondness for him, I'm told."
It was a special talent he had, to send a needle straight into my heart through the tiniest flaw in my armor. It wasn't that Lisette cared for Kellan that way — I sincerely doubted she did — but that Toris knew I did. I took a breath. Well, I now knew a few of the chinks in his armor, too.
"I thought that maybe, now that you're letting Achlevan ships into your port, she might set her sights on a nice, burly Achlevan sailor. You'd make a fine grandfather to a whole brood of sturdy Achlevan pups."
"Aren't you a wonder?" he asked, eyes narrowing into half-moons while the smile remained frozen on his face. "Not afraid of anything, are you?"
I'm afraid of marrying the sickly prince of Achleva. I'm afraid of never seeing my mother or brother again. I'm afraid of the Tribunal. I'm afraid that Kellan protects me only out of duty. I'm afraid of the ghosts that lie around every corner. I'm afraid that someday soon I'll be joining them in the hereafter. I took another drink. "Not anything."
He brushed his suit coat and leaned back. "You should be. The wolves howl, Aurelia, and there may come a time when I will no longer be able to hold them back."
An oily little smile played on his lips, making it clear that he was looking forward to it.
---
Doesn't that excerpt make you want to read more?! Enter below for a chance to win a copy of BLOODLEAF!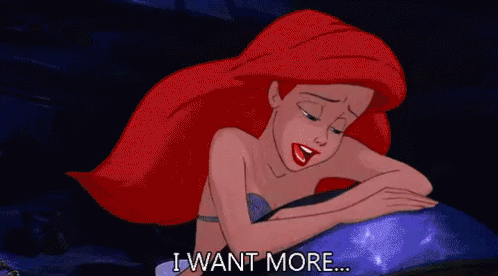 Giveaway:
One (1) winner will receive a copy of BLOODLEAF by Crystal Smith

Giveaway starts at 12:00 AM EST on 2/4/19 and ends 11:59 PM EST on 3/12/19

U.S. Only

Winner will be emailed and have 48 hours to respond or a new winner will be chosen!

Don't lie about entries, you will be disqualified

The Book Bratz & Crystal are not responsible for any lost or damaged packages!

Lastly, have fun!
a Rafflecopter giveaway
Thank you for stopping by and checking out the BLOODLEAF excerpt. We hope you enjoyed it as much as we did! Be sure to check back soon for an interview with Crystal and Amber's review of BLOODLEAF!