In 2019 our goal is to work with as many debut authors as possible and spread the word about their debut novels. Follow us this year as we pick the mind of the 2019 debuts and chat with them. Also stay tuned for news of giveaways, twitter chats and more!
Kingdom of Souls is one of Amber's most anticipated reads of the year, so she is super excited that Rena is visiting the blog today to answer some of our questions!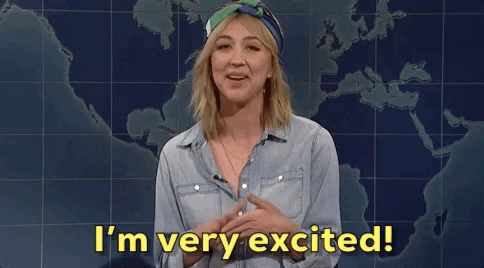 About Rena!
Rena Barron grew up in small-town Alabama where stories of magic and adventure sparked her imagination. After penning her first awful poem in middle school, she graduated to writing short stories and novels by high school. Rena loves all things science fiction, ghosts, and superheroes. When she's not writing, she can be found reading or brushing up on her French. Follow her at @renathedreamer and

renabarron.com

.
Keep up with Rena:
Interview!
The Book Bratz:
How does it feel that KINGDOM OF SOULS is debuting this year?
Rena:

Great! This story has come a long way since I first wrote it back in 2013, and I'm so excited to share my twisty, dark fantasy with readers.






The Book Bratz:
In the length of a tweet (280 characters!) can you give us an overall summary of
KINGDOM OF SOULS?
Rena:

Arrah hails from a powerful family of witchdoctors, but she doesn't have magic of her own. When the terrible Demon King threatens her kingdom, she must trade years off her life for the magic she needs to stop him. Each trade brings her closer to death and to a devastating truth.
The Book Bratz:
Where did your inspiration for
KINGDOM OF SOULS
come from?
Rena:

When I was growing up, I heard stories about people in my community who practiced voodoo. It was something that gave me many bad dreams, but also inspired me to want to know more about my family's history. The story sort of evolved around this idea of magic being something unobtainable for Arrah because she's an outsider.
The Book Bratz:
Can you share a secret about
KINGDOM OF SOULS
that not many people know yet?
Rena:

When I initially queried KINGDOM OF SOULS in 2014, the story was rejected over a hundred times by literary agents, and I shelved it until 2017 when I decided to rewrite it from scratch. A fun secret is that the book was originally told from dual point of views split between Arrah and her best friend/love interest, Rudjek.
The Book Bratz:
If you had to create Twitter or Instagram handles for your characters, what would they be?
Rena

:

Arrah, the main character, would be @DemonSlayer. Rudjek who has no qualms with talking about how great of a swordsman he is would be @Rudjek.BornToWin
The Book Bratz:
Do you have any ideas you plan to visit after the
KINGDOM OF SOULS world?
Rena

:

KINGDOM OF SOULS is the first of a trilogy so I'll be happily living in this world for a couple more years. I'm also working on a middle grade contemporary fantasy series, MAYA AND THE RISING DARK, that will debut Spring 2020.
The Book Bratz:
Tell us about one of your favorite characters in KINGDOM OF SOULS?
Rena

:

Arrah's grandmother is one of my favorite characters. She's the leader of her tribe, strong, iron-willed, patient, and always has a trick up her sleeve.
The Book Bratz:
If your main character was stuck on a desert island how would she survive?
Rena

:

Arrah knows a lot about plants since she spends her spare time helping out in her father's magic shop. She'll be able to determine what she can eat to survive. If that fails, she always has a few more years to trade for magic to get off the island.
Author: Rena Barron
Genre: Fantasy
Publisher: HarperTeen
Publication Date:
September 3rd 2019
Summary:

Magic has a price—if you're willing to pay.

Born into a family of powerful witchdoctors, Arrah yearns for magic of her own. But each year she fails to call forth her ancestral powers, while her ambitious mother watches with growing disapproval.

There's only one thing Arrah hasn't tried, a deadly last resort: trading years of her own life for scraps of magic. Until the Kingdom's children begin to disappear, and Arrah is desperate to find the culprit.

She uncovers something worse. The long-imprisoned Demon King is stirring. And if he rises, his hunger for souls will bring the world to its knees… unless Arrah pays the price for the magic to stop him.