Title: The Bone Houses
Author: Emily Lloyd-Jones
Genre: Fantasy
Source: Ellie via #Booksfortrade
Publisher:
Little, Brown Books for Young Reader
Publication Date:
September 24th 2019
Summary:
Seventeen-year-old Aderyn ("Ryn") only cares about two things: her family, and her family's graveyard. And right now, both are in dire straits. Since the death of their parents, Ryn and her siblings have been scraping together a meager existence as gravediggers in the remote village of Colbren, which sits at the foot of a harsh and deadly mountain range that was once home to the fae. The problem with being a gravedigger in Colbren, though, is that the dead don't always stay dead. The risen corpses are known as "bone houses," and legend says that they're the result of a decades-old curse. When Ellis, an apprentice mapmaker with a mysterious past, arrives in town, the bone houses attack with new ferocity. What is it about Ellis that draws them near? And more importantly, how can they be stopped for good? Together, Ellis and Ryn embark on a journey that will take them deep into the heart of the mountains, where they will have to face both the curse and the long-hidden truths about themselves.
Can we all just take a moment to look closely at the cover to The Bone Houses and how intricate the design is but so simple at the same time. The moment I saw this cover and read the synopsis I knew that The Bone Houses was a book for me. Sadly I had missed the drop at BookExpo but a friend, Ellie (check out her blog here!) traded with me so I was able to read The Bone Houses. Emily blew me away with her writing style, characters and such a unique idea and I hope to read more by her one day.
Ryn, a gravedigger, is trying to save her family from being evicted from their home. Her mother and father died and her uncle has been MIA so it has only been Ryn and her siblings for the past few months. But as the dead keep rising people are choosing to burn their dead instead of burying them and Ryn's family is making almost no money. The dead that rise are called Bone Houses and legend says they were created by a magical curse. But something is stirring the Bone Houses and the are moving closer to the town instead of staying in the forest as they once where. When Ryn saves Ellis, a mapmaker from a Bone House she doesn't know that the adventure to save her life, her family's and all of Colbren from this curse is about to happen.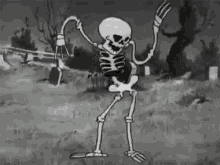 I really loved Ryn's character. She is selfless yet selfish at the same time. Which the best of us are. She will do anything and everything for her family and the people she cares about. She doesn't back down from the Lord who is threatening to evict her and her siblings from their home to pay for their uncle's gambling debt, if anything she just pushes his buttons and threatens him. In her chapters you can see how much that Ryn has sacrificed and the things she has had to do to keep her siblings safe. Ryn hunts the Bone Houses and when killing them she apologizes and talks to them as if they can respond to her. It made me laugh out loud a couple of times.
Ellis is a mapmaker and is in search of his birth parents. As a child he was found in the woods with a broken collar bone, which was never set right. Because of that he is limited to what he can do because of unbearable pain. But he pushes on and ends up lost in the woods surrounding Colbren, where Ryn ends up saving him from a Bone House. His search is going to lead him into the depths of the mountains and he needs a guide. Ellis has the coin that Ryn needs to pay off her uncle's debt and who else knows the forest better then her? Once the deal is struck they are off.
This is just a brief paragraph on how I really loved Bone Goat. Like, I found her to be super epic and she always ended up turning up at the weirdest and most random times. But the stubborn goat continued on the way anyway, because besides being stubborn she is loyal to Ryn and her family.
The Bone Houses was twist and turns that I didn't see coming. Each page was a new surprise and something that moved the plot a long. Emily expanded upon her world with an info dump that would leave you with your head spinning. Her world building was gradual and enough that I was able to picture Ryn and Ellis' journey clearly. The Bone Houses was also an emotional roller coaster for me. There were times I was laughing, times I thought something scary and I even teared up a few times. Emily made her characters feel real.
Overall I really enjoyed The Bone Houses and I am really bummed that it is a standalone. But I also loved that is was a standalone because everything was wrapped up really nice by the end of the novel.