"Waiting On Wednesday" is a weekly meme hosted by Breaking The Spine where we highlight some of the upcoming books we can't wait to read!
Jessica's Waiting On: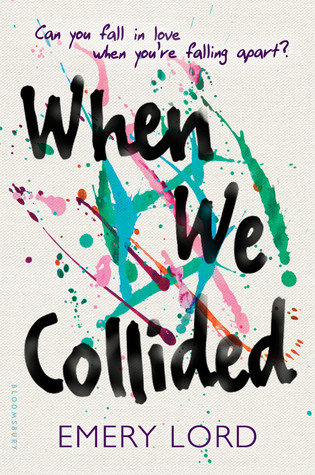 Publication Date: April 5th, 2016
Summary: Vivi and Jonah couldn't be more different. Vivi craves anything joyful or beautiful that life can offer. Jonah has been burdened by responsibility for his family ever since his father died. As summer begins, Jonah resigns himself to another season of getting by. Then Vivi arrives, and suddenly life seems brighter and better. Jonah is the perfect project for Vivi, and things finally feel right for Jonah. Their love is the answer to everything. But soon Vivi's zest for life falters, as her adventurousness becomes true danger-seeking. Jonah tries to keep her safe, but there's something important Vivi hasn't told him.
Not only do I have total cover lust for this book, but the summary really intrigues me also and I can't wait to get my hands on it! This is definitely one of my top 2016 debut books that I'm looking forward to. :-)
Amber's Waiting On:
Author: Kim Savage
Genre: Mystery, Thriller, Contemporary
Publisher: Farrar, Straus and Giroux
Publication Date: February 23rd 2016
Summary:
One year ago, two best friends, Liv and Julia, were attacked in the woods by a paroled predator. In an attempt to save Liv, Julia was left behind while Liv escaped. After spending three days in the woods trying to escape her abductor, Julia was rescued. She only remembers what happened in the woods in terrifying flashbacks. Now, on the eve of the anniversary of the attack, a body is found in the woods. This discovery rips open fresh wounds between the two girls as the truth about Liv's role in the kidnapping is revealed.
I am on a total thriller kick lately. Plus, that cover is the definition of beautiful!
What are you waiting on this week? Leave your link in the comments down below so we can stop by!