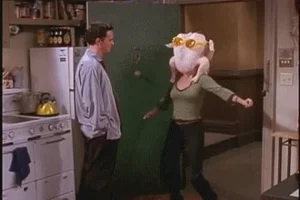 NOVEMBER

R

E

C

O

M

M

E

N

D

A

T

I

O

N

S

!
November is here, which means that it's both NaNoWriMo AND Thanksgiving season! Nothing makes me happier than curling up with a good book and a cup of hot chocolate after a nice Thanksgiving dinner, and hopefully you can relate. But if you don't have a good book to read, the experience just won't be the same.
So without further ado, here are my recommendations for November!
Title: Turtles All The Way Down
Authors: John Green
Publisher: Dutton Books
Why I'm Recommending It: I am a huge John Green fan, so I was practically sprinting to the post office to pick up my copy the day that this book came out. Green outdoes himself yet again with a spectacular book about love, loss, mental illness, mystery, and everything in between. It was a long enough book to give you a gripping story, but short enough that it can definitely be finished in a day or two with serious dedication. If you want to read my review, you can click here!
Title: Warcross
Author: Marie Lu
Publisher: Putnam
Why I'm Recommending It: I wasn't sure how I was going to feel about this book (being that I'm not a huge sci-fi fan), but I tore through it in a little less than two days because it was so incredible and gripping. This is my first Marie Lu book and I would 100% recommend it to anyone willing to give it a try, because you never know what you may end up liking. This story has everything, especially a lot of futuristic, gripping action and even some steamy romance thrown in for good measure. You can read my review here.
Title: Maybe Someday
Author: Colleen Hoover
Publisher: Atria
Why I'm Recommending It: I am such a huge fan of Colleen Hoover (Emily is, too!), and this is one of her books that we hadn't gotten around to reading yet. We both started it around the same time and ended up being positively thrown for a loop and totally shocked. This book is equal parts sexy, hilarious, and surprising. There are TONS of cliffhangers that I promise you won't see coming, and the book will have you hooked from the very beginning to the very end.

If you want to read my review, you can click

here

.
I hope everyone enjoyed my November book recommendations! Have you read any of these books? What did you think of them? Hopefully you can grab one or two to enjoy after a yummy Thanksgiving dinner!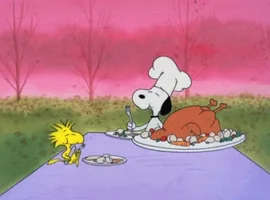 If you want, check out my book recommendations for previous months in 2017!
January Recommendations
February Recommendations
March Recommendations
April Recommendations
May Recommendations
June Recommendations
July Recommendations
August Recommendations
September Recommendations
October Recommendations