It's officially the first College Diaries post of 2018! Jessica here, and today I'm going to be discussing some of my 2018 reading/blogging goals that I hope to achieve while still juggling college classes and such.
I set my Goodreads 2018 Reading Challenge at 60 books, which is way more than I expected to read while being a full-time college student, but in 2017 I managed to surpass my goal of 35 books and read 57, so I figured bumping it up to 60 couldn't hurt. I finally found my groove of reading while in college, and while it definitely takes me a lot more time to read while I'm away at school, I can get at least some reading done. But nothing beats summer, when I'm home and can read whatever I want!
As for blogging goals, this year I want to try a new system where I sit down at the beginning of each month and plan out the month on the blog so that throughout the month I can focus on reading and writing reviews, while all of the memes and promo posts are already done and scheduled to go up. Just as a way to be more productive while also making life a little easier!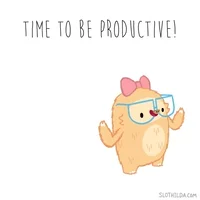 So those are just a few of my 2018 reading/blogging goals, all of which will hopefully be compatible with my college schedule! If you're in high school or college, what are some goals that you hope to achieve with reading or blogging while also managing your schoolwork? Comment down below!