Hey guys!
(Side note: Don't you just love Riley Curry? Who the heck DOESN'T love Riley Curry?)
There's no real rhyme or reason to today's post, it's just been something that I've been pondering for quite some time. As some of you may know, I'm a high school senior (with about a month and a half left until I graduate!), so a lot of changes are ahead.
One of the biggest changes that I'm going to be experiencing is going away to college. It's something that I'm definitely ready for and super excited about, but with that move will come a lot of changes. My schedule is going to be so much different, my daily tasks will change...so naturally, I've found myself stressing about just exactly what's going to be happening with my reading time.
Will I have more time to read, or less? Realistically, I know that I probably won't be able to read and blog as much as I do right now, especially because I have so much free time at home. I'm not quite sure how much free time I'm going to be having in college.
I just want to still be able to enjoy books, because I know that once you have to go out into the real world and be an adult, your reading time significantly slows down. I've just been pondering how much reading time I'll ACTUALLY get in college -- I'm hoping it's at least as much as I'm getting now. Maybe a little more would be nice. I don't plan on stopping the requesting of ARCs and reviewing and blogging when I move in at college, so hopefully I'll be able to work my blogging stuff into my school schedule as well.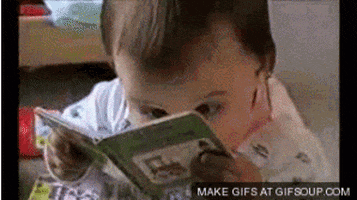 If you're a current college student, what're your thoughts on this? Have you found yourself reading more than you did in high school, or less? College bloggers - have you been more or less productive since move-in day? Comment down below and let me know your thoughts, because I'm super curious to see how it worked out for everyone, since it's a change I'm about to go experience myself.
For now, it's time to go pick up a book and make the most of the abundance of reading time I currently have! Talk to you guys later!