It's our favorite time of year: convention season! It's the time where we have tons of awesome events to go to, especially BEA and BookCon. So even though I wasn't able to make it this year (but I will be back next year!), here are seven things that I've learned from my previous years of book convention experience:
1. Waiting on lines can be painful, or it can be fun. The experience is up to you.
If you're all going to be sitting around waiting for an author, it doesn't hurt to strike up a conversation with whoever's sitting next to you. You already know you'll have one thing in common to talk about: the book/author you're waiting to see!
2. Deodorant isn't optional, even though everyone else seems to think so.
Make sure you wear it and encourage everyone around you to wear it, because everyone's going to in close quarters and sweating a lot. (Hey, conning is stressful!) If we each told three people to wear deodorant to these events, and they each told three people, and so on, hopefully we can de-stink the convention center, Pay It Forward style.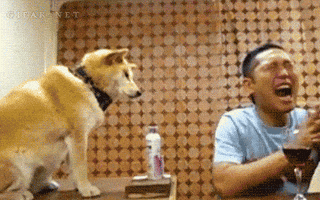 3. No amount of totes/bags you bring to carry your books will ever be enough.
Stop trying to fight it. You just need to practice your Tetris skills to make sure that you can maximize whatever amount of space you have.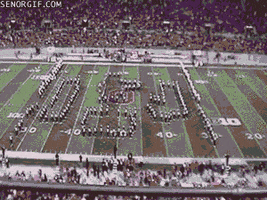 4. Authors are really cool and really real people.
It seems scary to approach them, but then when you're face to face, you have a regular conversation like you're in a grocery store.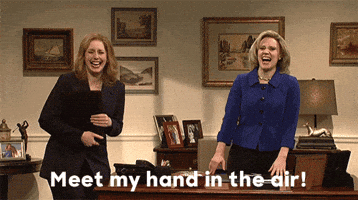 5. Your "online" friends can end up being some of the greatest people you'll meet in your life.
They don't have to be tangible people 24/7 to make them your friends. But when you meet them in real life events, it's such a bonus! (Shoutout to Dana Square, who was the first blogging friend that we ever met outside of the internet world - on line for a JLA book signing!)
6. The power of a fandom is literally unstoppable.
There is strength in numbers, and us readers are the supreme. And nothing's more awesome than seeing us all together, in one place, celebrating our mutually favorite things.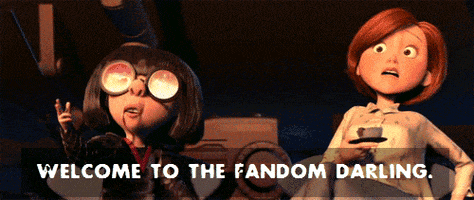 7. Being surrounded by your "people" is one of the most incredible things in the world.
To lead off of #6, nothing's better than seeing everyone together. My personal favorite part of BookCon was waiting on line for a panel and seeing everyone sitting down reading books. I just got such a rush of pride, such a feeling of , these are my people. It's honestly great!
So I hope you guys enjoyed this post! I just felt that in the wake of BEA/Book Con, I'd share some of the things I've learned after attending these events over the years. I can't wait to catch everyone at BEA next year!!