"Waiting On Wednesday" is a weekly meme hosted by

Breaking The Spine

where we highlight some of the upcoming books we can't wait to read!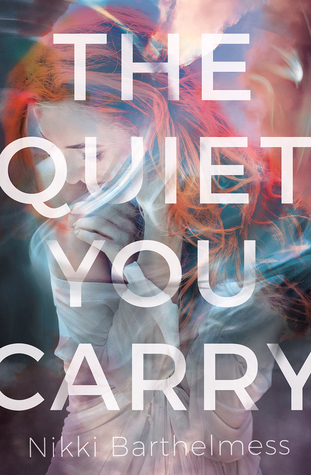 Title: The Quiet You Carry
Author: Nikki Barthelmess
Paperback, 272 Pages
Publisher: Flux
Publication Date: March 5th, 2019
Summary:
Victoria Parker knew her dad's behavior toward her was a little unusual, but she convinced herself everything was fine—until she found herself locked out of the house at 3:00 a.m., surrounded by flashing police lights.
Now, dumped into a crowded, chaotic foster home, Victoria has to tiptoe around her domineering foster mother, get through senior year at a new school, and somehow salvage her college dreams . . . all while keeping her past hidden.
But some secrets won't stay buried—especially when unwanted memories make Victoria freeze up at random moments and nightmares disrupt her sleep. Even worse, she can't stop worrying about her stepsister Sarah, left behind with her father. All she wants is to move forward, but how do you focus on the future when the past won't leave you alone?
The cover of this book is what drew me to it at first, and then once I read the summary, I was hooked and knew I definitely had to read this one. Emily already read it and said it was really good, which is why I'm super excited to read it myself! I'm a sucker for hidden pasts and secrets that refuse to stay buried, so this book is definitely up my alley.
What are you waiting on this week? Leave your links so I can stop back!