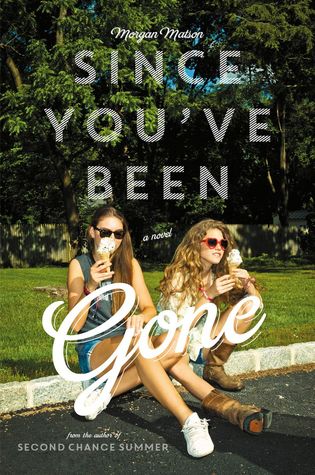 Title:
The Unexpected Everything
Author: Morgan Matson
Publisher: Simon & Schuster
Published May 2016
Hardcover, 519 Pages
Summary: Andie had it all planned out.

When you are a politician's daughter who's pretty much raised yourself, you learn everything can be planned or spun, or both. Especially your future.

Important internship? Check.

Amazing friends? Check.

Guys? Check (as long as we're talking no more than three weeks).

But that was before the scandal. Before having to be in the same house with her dad. Before walking an insane number of dogs. That was before Clark and those few months that might change her whole life.

Because here's the thing—if everything's planned out, you can never find the unexpected.

And where's the fun in that?
Guys, this book was so cute. The Unexpected Everything by Morgan Matson is a great book for when you just want to sit and read. That's basically what I did, sit and read.
Andie Walker had her whole summer figured out. She was set to go to The Young Scholars Program at John Hopkins. But after a scandal involving her Congressmen father, and her recommendation letter to the program being removed, her plans drastically changed. Now, with summer already started and all the good volunteer programs filled, Andie has to find a summer job. After Andie finds a poster claiming flexible work hours, good pay, and experience that would look great on resumes and applications, she gives it a shot. She gives it a shot to find out it's a dog walking service. During her dog walking, she meets Clark. The nervous cute boy with a big dog he doesn't know how to walk. As they start to get to know each other better, Andie realises how much she actually like Clark. Which is unusual for her, considering she hasn't had a relationship that has lasted more than three weeks.
Spoilers ahead!
As her summer goes on,she spends more time with Clark and her best friends, and gets closer to her father than she thought she'd be able to. But after a huge fight between Andie and her friends, it leaves a gap. Now her and Clark just aren't working right.
Man, it makes me so angry that Andie and her friends just stop talking together after one fight. Like they just ignore each other. And none of them have anyone to talk to about what happened.
After Andie realises she's falling in love with Clark, she rushes off to find him in New Jersey, grabbing her friends along the way, so they can finally make up.
Overall, I really enjoyed this book. I would totally recommend this really to anyone. I really liked the fact that even though Andie's set plans didn't go forward, she got to go with the flow and have fun not expecting what came next.