This week started rocky, I didn't officially start my first book until the second day of ARC August, and I started my new job that is kicking my behind into next month. But, I had a pretty good reading week. I wasn't even expecting to finish any books.

Progress (8/1-8/7)
1. Hunter (Hunter #1) by Mercedes Lackey (DNF)
The first 50 pages was nothing but an info dump. It wasn't even interesting. The author threw things at you and never bothered to explain them too you. By 50 pages I would have enjoyed some dialogue also. I will give it another shot in a week or two. But I am not getting my hopes up.
This book was beautiful. It shattered my heart into a million pieces, fixed it, and then repeated the process over again.

All I am going to say is everyone should add this to their TBR!
I had several issues with this one. The plot and idea was interesting but the characters lacked and the romance was rushed. Also, the sex scenes were strange. Which can be because Garran was an Alien and America was human, but I don't know.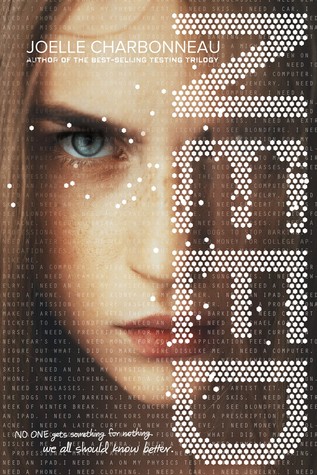 4. Need by Joelle Charbonneau
(Rating: ☆☆
☆
☆
)
I hated all the characters except Kaylee. But the idea behind Need was really cool. A social experiment gone wrong? It was something that kept me up all night reading. It changed POVs too many times for my liking though.
That is it for week one! I ended up requesting and getting approved for more books on NetGalley so my ratio went down rather then up.
Books Read:

3
Total Books Reads:

3
Total Books DNFed:
1
How did this week go for you? Leave your links so I can check out your Week 1 recap!