"Waiting On Wednesday" is a weekly meme hosted by Breaking The Spine where we highlight some of the upcoming books we can't wait to read!
Amber's Waiting On:
Author: Michelle Modesto
Genre: Historical Fiction, Fantasy
Publisher: Balzer + Bray
Summary:
The two-bit town of Rogue City is a lawless place, full of dark magic and saloon brawls, monsters and six-shooters. But it's perfect for seventeen-year-old Westie, the notorious adopted daughter of local inventor Nigel Butler. Westie was only a child when she lost her arm and her family to cannibals on the wagon trail. Nine years later, Westie may seem fearsome with her foul-mouthed tough exterior and the powerful mechanical arm built for her by Nigel, but the memory of her past still haunts her. She's determined to make the killers pay for their crimes—and there's nothing to stop her except her own reckless ways. But Westie's search ceases when a wealthy family comes to town looking to invest in Nigel's latest invention, a machine that can harvest magic from gold—which Rogue City desperately needs as the magic wards that surround the city start to fail. There's only one problem: the investors look exactly like the family who murdered Westie's kin. With the help of Nigel's handsome but scarred young assistant, Alistair, Westie sets out to prove their guilt. But if she's not careful, her desire for revenge could cost her the family she has now.
2016 is going to be the year of awesome books! Seriously, look at that cover, and then read the summary. I have major grabby hands for this one!
Jessica's Waiting On: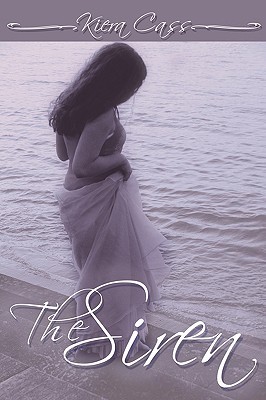 Title: The Siren
Author: Kiera Cass
Publisher: HarperTeen
Publication Date: TBA (I'm not entirely sure yet!)
Summary:
"You must never do anything that might expose our secret. This means that, in general, you cannot form close bonds with humans. You can speak to us, and you can always commune with the Ocean, but you are deadly to humans. You are, essentially, a weapon. A very beautiful weapon. I won't lie to you, it can be a lonely existence, but once you are done, you get to live. All you have to give, for now, is obedience and time..." The same speech has been given hundreds of times to hundreds of beautiful girls who enter the sisterhood of sirens. Kahlen has lived by these rules for years now, patiently waiting for the life she can call her own. But when Akinli, a human, enters her world, she can't bring herself to live by the rules anymore. Suddenly the life she's been waiting for doesn't seem nearly as important as the one she's living now.
I'm a huge fan of Kiera Cass's Selection series so I'm definitely super excited to see where another story by her may lead me! It sounds so intriguing and mystical and I can't wait to get my hands on the book - and also to see the final cover!
What are you waiting on this week? Leave your link in the comments down below so we can stop back!