I finally pulled myself out of the mini reading slump I was in! Yay! So far I knocked of a lot of ARCs they I kept procrastinating on. Naturally I request more on NetGalley so my review ration stayed the same. I DNFed a few more then I would have liked this week, but I am not going to bother myself with something I am not liking.
Week 2 Recap ( 8/8 - 8/14)
5.

Dreamland by Robert L. Anderson (Rating: ☆☆☆☆)
I was quite surprised with this one. I literally had no interest in reading it (I did have interest when I requested it) but I was quickly drawn into the dreamworlds that Robert created. I pretty much devoured this in only a few hours.
6.

Own Me (Silver Strands #3) by Lexi Scott (Rating: ☆☆☆☆)
This is the first Silver Strands book that I have read, so eventually I will have to catch up on the other books. But I was looking for a New Adult fix and this satisfied that craving. The romance was really cute. I'm having a hard tine writing my review though...
7. We'll Never Be Apart by Emiko Jean (Rating: ☆☆☆☆)
I actually really liked this one. I kept putting it to the side, but it was a quick read. Plus, look at the cover. It would have been crazy to pass it up!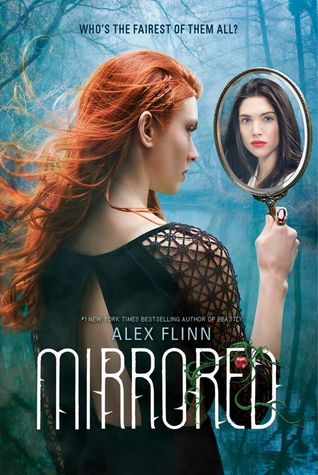 Mirrored by Alex Flinn (DNF)
I never have luck with Alex Flinn books so I wasn;t expecting anything when I went into this one. I think my issue with this book was more me then anything. DNF @ 23%



Da Vinci's Tiger by Laura Malone Elliott (DNF)
I was really looking forward to this one too. I've taken four years of Italian and the culture was confusing me. It was rich on the culture, but story wise it was lacking. DNF @ 15%
8. Newt's Emerald by Garth Nix (Rating: ☆☆)
This was my first Garth Nix book and I am not impressed. To be honest, after about 25% I got bored and skimmed thorough the rest of it to get the general idea. *Hides face*
Books Read:

4
Total Books Reads:

7
Total Books DNFed:

3
How did this week go for you? Leave your links so I can check out your Week 2 recap!