Welcome to the sixth stop of the

2015 Summer Blogger Promo Tour

, hosted by us ladies at The Book Bratz! This is a summer-long tour where we'll be introducing you to different book bloggers and their awesome blogs every Sunday - if you're interested in learning more about the tour, click here!
Today we have Erin from The Hardcover Lover here to participate in a bookish tag/event that we have been so excited to share with you guys -

The Book Scavenger Hunt of Death!

This is a popular video tag that has been floating around the Booktube world that we saw so many people enjoying, so we decided to have some fun with it, too! We aren't too sure who started the tag (most Booktubers haven't been that sure either), but we are not taking credit for being the founders of this tag.
If you don't know what the Book Scavenger Hunt of Death is, let's explain! This is a scavenger hunt where the three of us (Amber, Jessica and Erin) had a 20-point list of books we had to find on our bookshelves that fit the criteria. As we found books that fit the items on the list, we added them to a pile. No books could be used twice and only one book can be chosen for each item. Getting a book for each item equals a point, so the max amount of points that the winner could receive would be 20 points. All three of us did this scavenger hunt on our own bookshelves and then compared results. Who do you think won? Take a look at our pics and take a guess as to whose are whose before we break it down for you!
Contestant 1 Contestant 2 Contestant 3
Here is the list of all of the items we had to find on our bookshelves!
1. A book with over 500 pages
2. A Cassandra Clare book
3. A book turned into a movie
4. A book without a clear end
6. The third book in a trilogy
7. A book with stripes on it
8. A book with a yellow or gold font
9. A book with purple on the cover
10. A paperback book with a girl on it
11. A book with less than 300 pages
12. A book where a main character dies
13. A book with a shiny cover
14. A book with pink on the spine
15. A book with a weapon on it
16. A book you've never read
17. A book with black and white on the cover
18. A book that you gave a five-star review
19. A book that you gave a one-star review
20. An ARC (it must still be an ARC and not be published yet - not an old ARC!)
Drumroll, Please...here are all of our results of the Book Scavenger Hunt of Death! (Side note: We still aren't sure why the "Of Death" is tacked onto there, since nobody really ended up dying...just getting crushed in the competition.)
Third Place: Jessica!
Jessica received 17 out of the 20 possible points.
Amber received 18 out of the 20 possible points.
First Place: Erin!
Erin received 19 out of the 20 possible points and takes home the metaphorical gold as the winner of this round of the Book Scavenger Hunt of Death!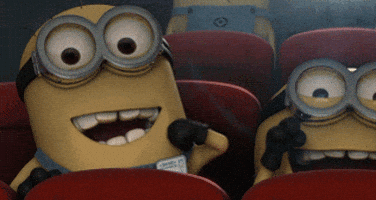 Now before we wrap up this post, let's take a minute to learn more about Erin herself and her fabulous blog, The Hardcover Lover!
About Erin
Erin is a twenty-something substitute teacher and YA book blogger. When she's not reading, she's looking for a full time job because she'd love to share her love of literature and the English language with teenagers. Erin loves owls and polka dots. She has two cats - Lizzie and Luna – who drive her crazy.
We'd like to extend a big thank you to Erin for participating in The Summer Blogger Promo Tour and for taking part in this awesome scavenger hunt challenge and helping us have a lot of fun!
Also, check out past posts from this summer's 2015 Summer Blogger Promo Tour: