Title: House of Salt and Sorrow
Author: Erin A. Craig
Genre: Fantasy, Retellings
Source:
Delacorte via NetGalley
Publisher:
Delacorte
Publication Date: August 6th 2019
Summary:
In a manor by the sea, twelve sisters are cursed. Annaleigh lives a sheltered life at Highmoor, a manor by the sea, with her sisters, their father, and stepmother. Once they were twelve, but loneliness fills the grand halls now that four of the girls' lives have been cut short. Each death was more tragic than the last—the plague, a plummeting fall, a drowning, a slippery plunge—and there are whispers throughout the surrounding villages that the family is cursed by the gods. Disturbed by a series of ghostly visions, Annaleigh becomes increasingly suspicious that the deaths were no accidents. Her sisters have been sneaking out every night to attend glittering balls, dancing until dawn in silk gowns and shimmering slippers, and Annaleigh isn't sure whether to try to stop them or to join their forbidden trysts. Because who—or what—are they really dancing with? When Annaleigh's involvement with a mysterious stranger who has secrets of his own intensifies, it's a race to unravel the darkness that has fallen over her family—before it claims her next.
***Content warning: Mention of suicide***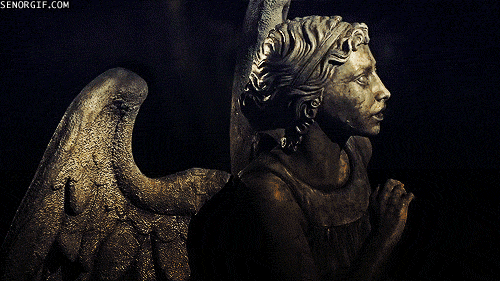 Hi all, so I am going to be sleeping with my light on for the foreseeable future because the Thaumas sisters story and because all the scary descriptions. In her debut novel Erin did not fail to deliver. A bone chilling retelling of the The Twelve Dancing Princesses featuring twelve sisters and the curse that is going to tear them a part. House of Salt and Sorrows is both thrilling and horrifying with a romance that will make you swoon and a curse that will make you crazy. Erin A. Craig's debut novel is not to be missed in 2019!
The Thaumas twelve is now down to eight. Four of the Thaumas sisters have already met tragic and untimely deaths and Annaleigh will do anything to keep her remaining sisters alive. The novel opens with Eulalie's body being returned to the salt and then the memorial back at Highmoor, the Thaumas family estate. Something about Eulalie's death doesn't sit right with Annaleigh, and soon she is looking for answers to her sister's death. But on the same day of Eulalie's memorial the Thaumas sister's stepmother, Morella announces that she is expecting. With Highmoor coming out of mourning with the thought of new beginnings and the Thaumas sisters discovering a door that will take them anywhere they please and with the stress of finding husbands attend ball after ball, dancing the nights away. As time passes and Annaleigh begins to uncover the secrets of her sisters deaths and learns that not everyone is who they say they are, but will she be able to save her remaining sisters in time?
I really liked Annaleigh's character. She was relatable and imperfect. She seems to have the weight of the world, the supposed Thaumas curse, on her shoulders, regardless to the fact that she is in second in line to inherit Highmoor after Camille, the newest heir to Highmoor after Eulalie's passing. I really enjoyed seeing how Annaleigh stepped up to the plate in times where Camille couldn't or wouldn't, especially in things that involved Morella. Where Camille rather escape through the door at night to dance at the balls, Annaleigh continued to mourn and befriend Morella. Their father remarried a woman so young that she is sometimes mistaken as their sister, but her pregnancy is taking a toll on her and with the Churning coming up (A big seasonal celebration) Annaleigh and her sisters step in the help. It isn't until The Churning (About 50% in) where things start too move quickly.
Where the first half of House of Salt and Sorrows is interesting and did keep me interested it wasn't until the second half did everything you learned in the first half of the book basically get thrown out the door and leave you saying: "What the hell just happened!?"
I really enjoyed the romance between Annaleigh and Cassius. I think it worked perfectly in the setting that the Thaumas sisters are struggling to find husbands and Annaleigh bumps into Cassius on her search for answers about the supposed curse.
Overall I really can't say much more about House of Salt and Sorrows with out spoiling it. But it is super spooky and had plenty of "I'm sleeping with the light on" moments. Erin A. Craig is a master storyteller and I can't wait to see what terrifyingly amazing things she is going to come up with next. I hope one day she comes back to visit the Thaumas sisters because I really loved their story!