"Waiting On Wednesday" is a weekly meme hosted by Breaking The Spine where we highlight some of the upcoming books we can't wait to read! (Also, since we're a bit nerdy we have something funny to point out - our 25th Waiting on Wednesday is up today, March 25th!)
Jessica's Waiting On: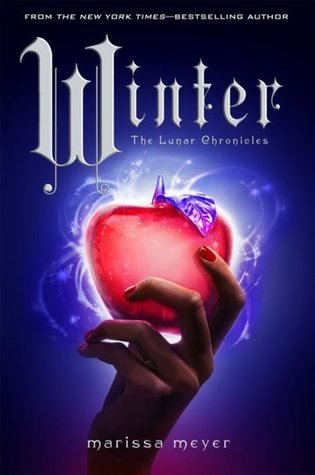 Title: Winter (The Lunar Chronicles, #4)
Author: Marissa Meyer
Publisher: Feiwel and Friends
Publication Date: November 10th, 2015
Add it to Goodreads / Pre-order it on Amazon

Summary:
When Princess Winter was thirteen, the rumor around the Lunar court was that her glamour would soon be even more breathtaking than that of her stepmother, Queen Levana. In a fit of jealousy, Levana disfigured Winter. Four years later, Winter has sworn off the use of her glamour altogether. Despite her scars, Winter's natural beauty, her grace, and her gentleness are winning admiration from the Lunar people that no amount of mind-control could achieve. Winter despises her stepmother, but has never dreamed of standing up to her. That is, until she realizes that she may be the only one with the power to confront the queen.
I am so excited for this one! (Even though it's 800 pages - which I guess just means everything is going to be wrapped up!) I've been a fan of The Lunar Chronicles since Cinder and I'm dying to see how everything ends. But November 2015 is soooooo far away!! I don't know if I'm gong to make it, guys. *painstakingly sad face* D:
Amber's Waiting On: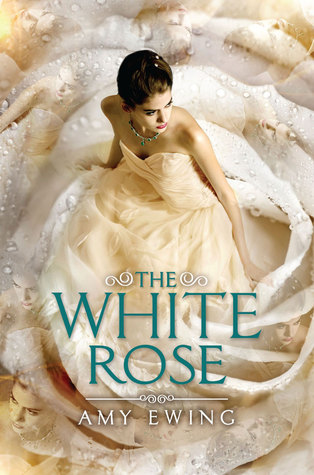 Title: The White Rose (The Lone City #2)
Author: Amy Ewing
Publisher: HarperTeen
Publication Date:
October 6th 2015
Add it to Goodreads / Pre-order it from Amazon
Summary:
Violet is on the run. After the Duchess of the Lake catches Violet with Ash, the hired companion at the Palace of the Lake, Violet has no choice but to escape the Jewel or face certain death. So along with Ash and her best friend, Raven, Violet runs away from her unbearable life of servitude.

But no one said leaving the Jewel would be easy. As they make their way through the circles of the Lone City, Regimentals track their every move, and the trio barely manages to make it out unscathed and into the safe haven they were promised—a mysterious house in the Farm.

But there's a rebellion brewing, and Violet has found herself in the middle of it. Alongside a new ally, Violet discovers her Auguries are much more powerful than she ever imagined. But is she strong enough to rise up against the Jewel and everything she has ever known?
I really loved The Jewel so....